Upcoming IOS multiplayer board type of game - [code name] "Quick react"
---
Hello,
I would like to share info on upcoming game for iPad/iPhone [code name] "Quick react." At the moment the stage of the game is playable demo and we are looking for feedback. Hopefully it will be in App store on March.
Our idea started with the fact that we wanted to create a simple, fun game that could be played with some friends on friday with a glass of wine or with family when it's getting boring, replacing traditional board games with iPad.
About game - the fun is in quick reaction and in challenge to beat up your friends with combination of atmospheric graphics. Players can choose to be pirates, zombies, gangsters or disco characters.
The target of the game is to get treasure as quick as possible. Pirates will be able to grab a box of rum
. Exciting games part is - "Wheel of Fortune".
The game is designed for 2 to 4 players basically for iPad. There will also be a solo version but still the fun is in multiplayer game.
What do you think about this?
We would really appreciate if you could apply for beta testing.
To apply
-
http://bit.ly/Sz4xsT
)
P.S. This is the 2nd project that I have been taking part of. Our 1st game is Hungry Rabbit -
http://www.hungryrabbitgame.com
SCREENS: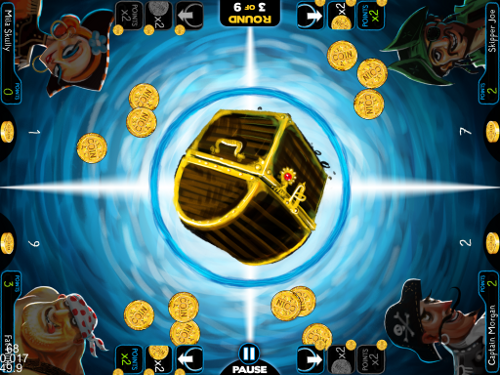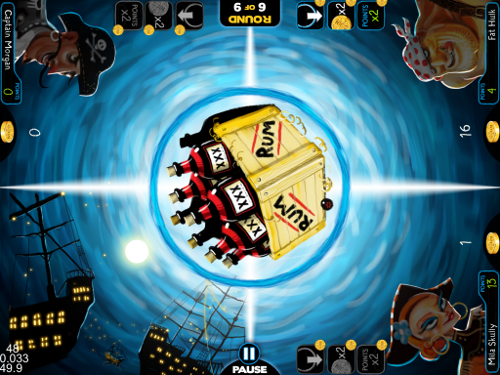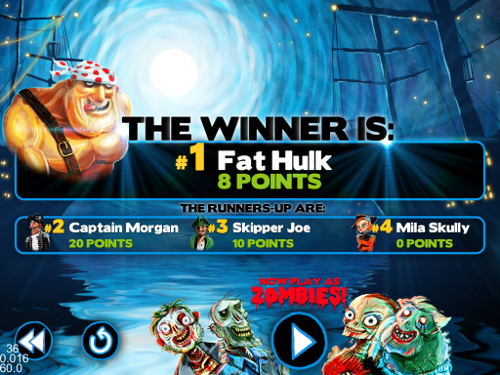 ---
Last edited by Kristine Ivanova; 02-05-2013 at

08:27 AM

.