Countdown: DownToZero - arcade puzzle game
---
UPDATE
- DownToZero (now called "Countdown") is now available in the App Store!
Full Version - $0.99
Hello everyone. First we'd like to thank everyone for supporting our first game "Ouch!". Everyone on these forums provided us with a lot of valuable feedback for the game (not to mention many great custom scenes).
As a thanks, we'd like to give toucharcade forum members a sneak preview of our next game:

DownToZero
It's an arcade puzzle game (more details and screens below).
Youtube link
|
Pop Up
The game is already approved by Apple, but the official release date is set for July 11, which is when the game will be available to the general public. However, since it's already approved, you can get the game early via:
PROMO CODES!
Please only grab one of these
if you are truly interested in the game
, and intend to reply to this post with your honest feedback for the game!
(these have all been taken by now)
AJ473XFW6WPW
6XKEW4JTYRR3
49HPE7HT3JN3
6NFWRNH7PXFW
NNXNNYJ7HY3E
KLM3PWNNAL3H
AFRXM4H3R7F7
K9R7XMHJP36L
NWFPTMLX3AAY
EAY7LR7T3A9T
FAHM467RLXEH
7LLY7NT4E33J
9WJHAFMNP49K
Y7WW3PKERA4E
HXXTR6TTLW7K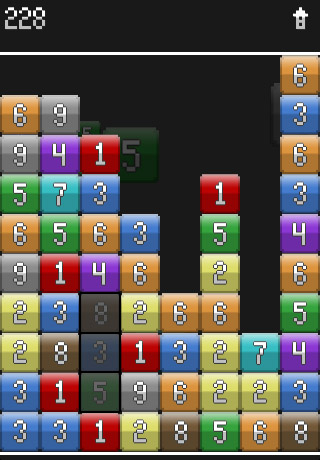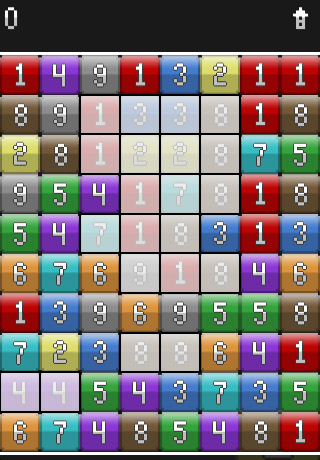 The rules of the game are simple:
3. Drag your finger to connect blocks that subtract down to zero.
2. Connected blocks will disappear after 2 seconds.
1. Connect more blocks before they disappear to create chains!
0. Good luck!
- - - - - - - - - -
GAME FEATURES
- - - - - - - - - -
* 4 GAME MODES:
- Endless Mode
- Time Attack: 1 minute
- Time Attack: 3 minutes
- Clear the board
* GLOBAL LEADERBOARDS
- Leaderboard for each game mode.
- If you are away from an internet connection when you get a high score, the game will resend the next time you launch the game in an area with a connection.
* FULL RESUME SYSTEM
- Don't worry if you get a call, text message, or just have to exit the game in the middle of the action. The next time you start the game, your previous session is immediately restored!
* IDEAL FOR SHORT BURSTS OF PLAY
- Loads fast, menus navigate quickly.
- Time attack modes are perfect for when you just have a moment while waiting in line, etc.
---
we would love to hear your feedback on the game! We will also post app store links once the game is fully released, and also post some more promo codes later for those that miss the initial rush
---
Last edited by Hondune; 09-14-2009 at

09:24 AM

. Reason: added App Store links