StarPagga and Lite $1.99
---
StarPagga
is an action based 3D space combat game. As a new member of the Azure Squadron it's your task to attack and defend in a variety of space environments. Choose one of four different spacecraft and take to the stars alongside your wingman in a series of dangerous dogfights against superior enemy numbers.
You can play multiplayer games over a LAN, enabling you to battle with your friends or alongside them whilst at the same location. It is great fun to talk to your wingman face to face and to fight the AI bots. This is particularly good for iPod users who will have internet access with on a LAN, but not necessarily whilst out and about.
Internet multiplayer is also a key feature of Starpagga. It means that iPhone users can play online wherever they are, providing there is good reception on their network. It makes the game incredibly accessible, as you don't have to be in the same room to play Starpagga together online, or even in the same country!!
There are a variety of different space environments available. You can fly around Saturn's rings, or you may need to duck and dive through the dense asteroid fields. The deep fog plasma clouds, where visibility is challenged really test your skills. At the same time, the orbital construction zones are full of dogfights and will require a degree of control. Playability for this game is paramount!
Features
:
• Action packed 3D space combat
• LAN multiplayer - Challenge your friends face to face
• Internet multiplayer - Challenge your friends, anywhere, iPhone to iPhone
• Battle in a variety of different space environments from Saturn's rings, dense asteroid fields, orbital construction zones and deep fog plasma clouds
• 11 challenging missions + 2 tutorials + 1 practice mission
• Use the accelerometer to control your spacecraft
• Mini-map radar to track your position, and that of your wingmen and enemies
• Developed exclusively for the iPhone/iPod Touch
• AI wingmen
• 4 different spacecraft each with their own strengths and weaknesses
• Pulse lasers and seeking missiles
• Evasive combat maneuvers
• Periodic updates
One of the most action packed space dogfighting games on the iPhone and iPod to date!
Also available is the Lite version so try that before you buy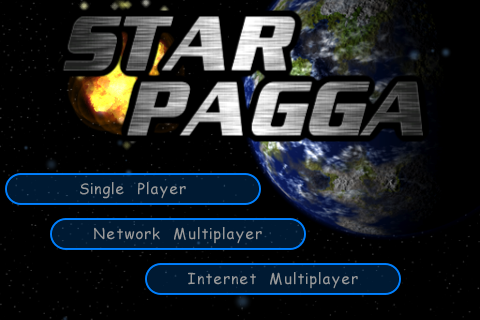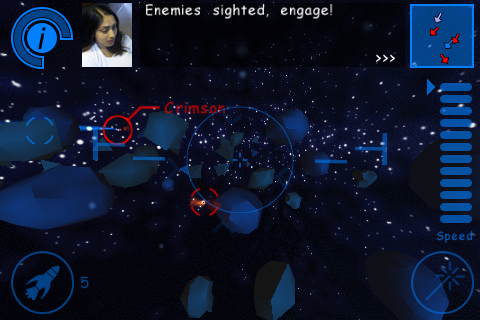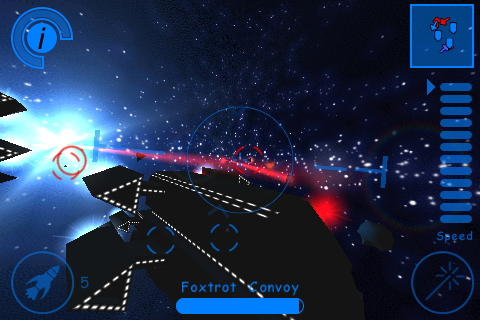 ---
Last edited by DaveMc99; 08-01-2009 at

09:56 AM

. Reason: lite