"Pokemon-like game in the works for iPhone!"
---

UPDATE:9/15/2009
New thread can be found at last post.
Game is coming along smoothly, expect many more screenshots.


UPDATE:7/10/2009
I am currently working on a tile set for the ground/dirt/grass/water ect.
I will post a SS tonight maybe.


Update:
Name of game is close to being decided.
iMonz - (something something)
Everyone is under the influence that there are shadows and light monsters but that is not guaranteed.

If you'd like, you can follow me on twitter: twitter.com/jeonghyunhan

I'm working on a game similar to the "Pokemon Diamond/Pearl" series and was wondering if anyone was interested in this so I could make a decision if I want to continue or not.
Some facts:
It is NOT pokemon.
Battles will be totally different.
Completely new battle system that I created.
Photo: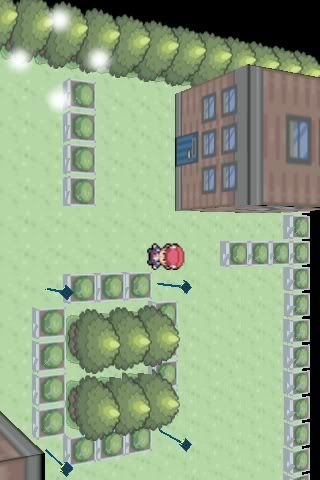 ---
Last edited by jeonghyunhan; 09-16-2009 at

02:18 AM

.