Jetman Jack Release Promo Code Contest
---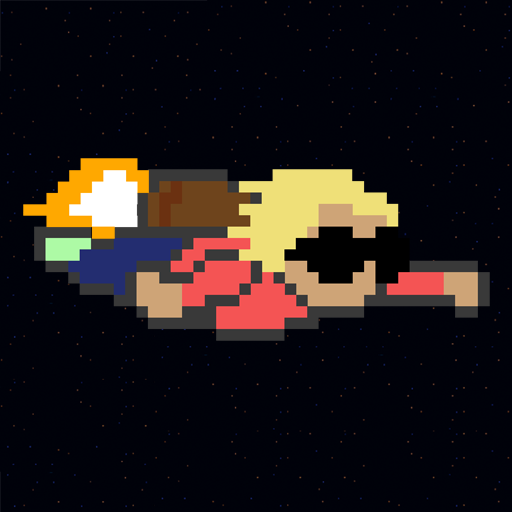 Hey all, I wanted to let you know about the latest game to hit the app store from yours truly. It is a classic 8-bit re-creation of Jetman on Facebook or the earlier known Helicopter Game made famous on addictinggames.com. It is an extremely simple, yet wildly addicting pick-up-and-play style game that will keep you entertained for hours on end. You all know the game, if not get ready to fall in love. It is reminiscence of the times when games were simple and true to the true arcade games; no gimmicks, no powerups, just simple addicting arcade style games.
Check it out on the app store at
www.itunes.com/apps/jetmanjack
OR take a peep of the demo video on the website at
www.jetmanjack.com
.
Here are some screenshots: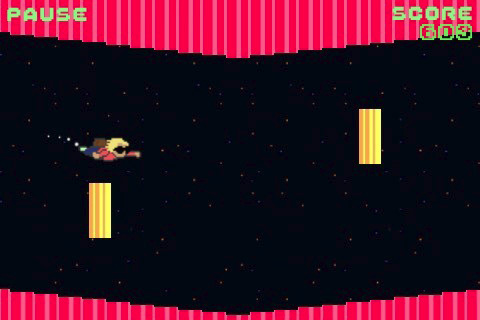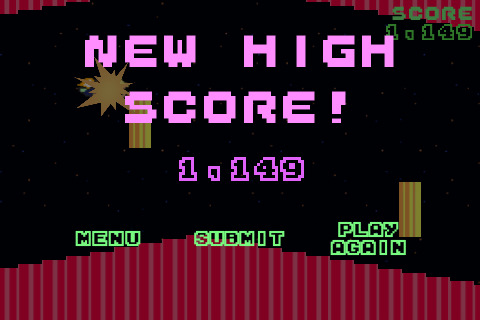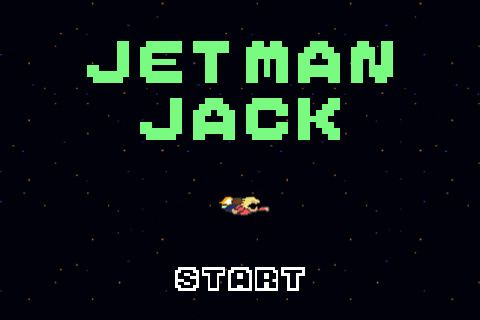 Now, to get to the promo code contest! Because we here at Jetman Jack headquarters just love everything 8-bit and especially love NES games, I want to hear what your favorite NES games are. I'm talking the oldest of old-school games. Tell us what your favorite games were and you will be entered to the drawing for 10 promo codes. The contest ends tomorrow at 5PM PST.
Cheers and happy jettings!