Little Genius: 9-In-1 Learning with Fun series-----Coming soon for MAC Appstore
---
Hi Friends,
We are excited to announce our upcoming game Little Genius: 9-In-1 Learning with Fun series (MAC)
What do parents want for their growing kids? A well rounded development and exposure to a variety of educational and fun activities is the need of the hour. This series brings the same in a wholesome package of Set 1 (name?) consisting of nine apps.
Initiate your kids into a plethora of activities with these apps:
1.
Learn to Count
- Play with Animals- Counting with cute birds & animals
2.
Jigsaw - Preschool Puzzles for Kids
- A variety of simple jigsaw puzzles which can raise a child's curiosity.
3.
Easy Craft – Kid's Craft Book
- Crafting was never so easy! Compile an entire craft book with a finger touch.
4.
Match and Learn – Improve Your Kid's Memory
- A game of matching objects which will sharpen the little brains!
5.
Alphabets Teacher – A to Z
- An app for learning alphabets
6.
Trace It – Alphabets and Numbers
- A brain teasing game of memory recall
7.
Kid's Paints and Colors
- A coloring game with many paint options
8.
Preschool Shapes
- Learn about basic shapes and create fun characters
9.
Jigsaw – Toddler Puzzle
- A double picture puzzle with two similar images to raise the challenge
The entire set focuses on myriad activities such that the kids learn and play at the same time. There is never a dull moment for the child as the colorful characters keep him engaged for hours!
Features:
• 9 games designed for kids from pre-school onwards.
• Teaches alphabets, words, numbers, counting.
• Spatial thinking with jigsaw and picture puzzle.
• Crafting and coloring activities to learn about colors and characters.
• Memory booster games.
• Interactive apps with timely hints.
• Realistic characters.
• Easy to use.

Check out our first visuals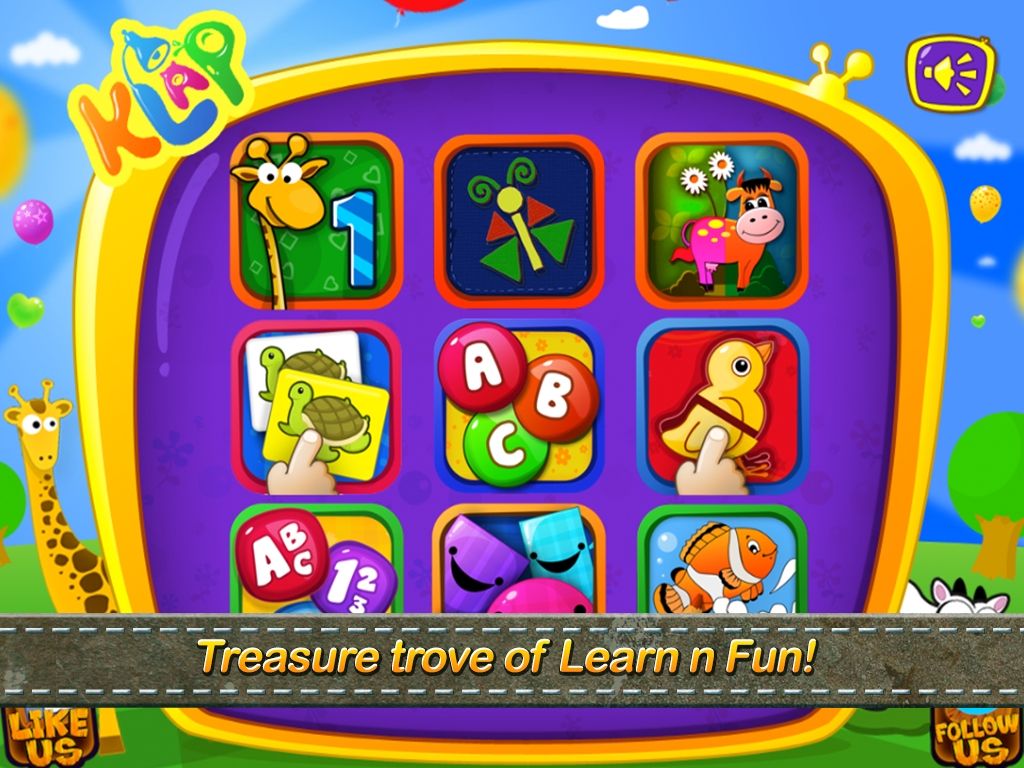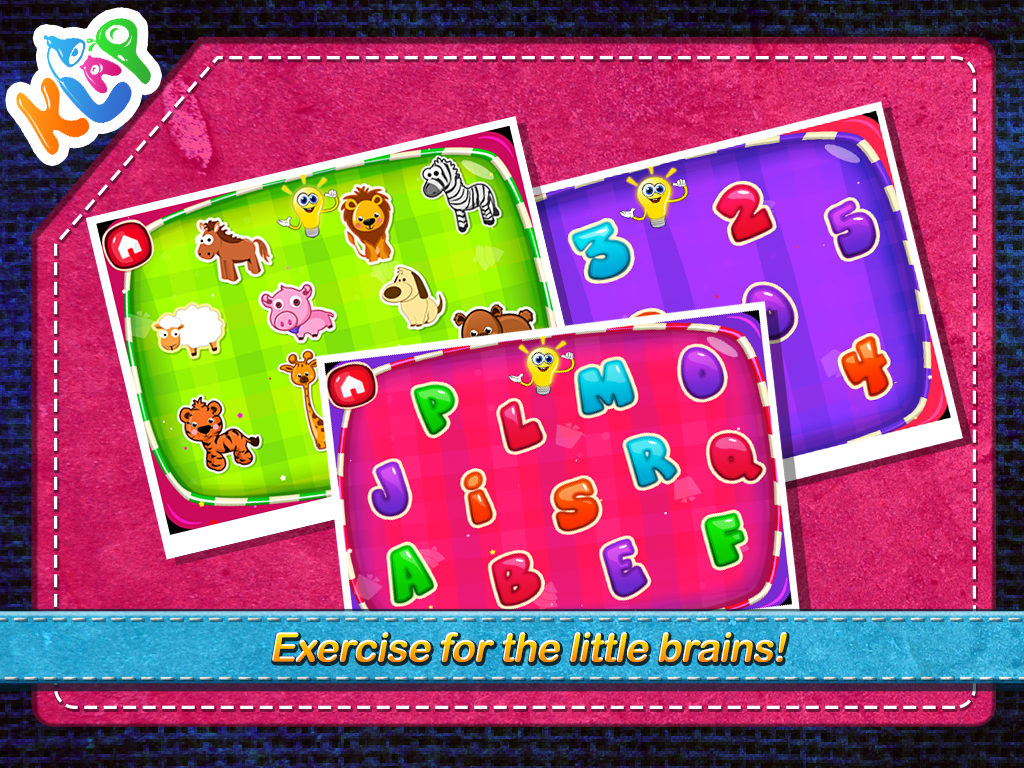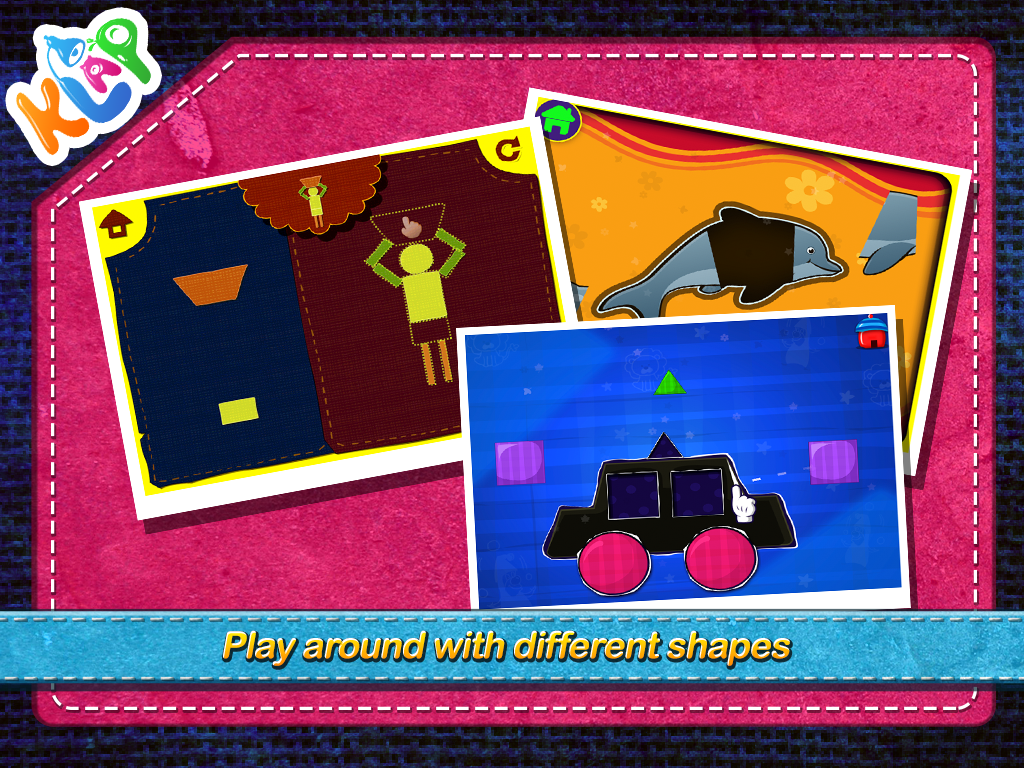 If you want to try out our game please put in a private message and we would provide you with a promocode.
Thanks in advance,
KlapEdutainment