Zen Bound - The Official Thread of Rope and Wood (submitted: $4.99)
---

First Review: Pocket Gamer - 10/10, Platinum Medal
Link
What is Zen Bound?
Zen Bound can be called an
alternative game
- while it has game-like goals and it rewards the player for his/her performance, the focus of the game is in the interaction. Whereas SPiN is fast-paced and score-oriented, Zen Bound is a slow and tranquil game where the joy of playing a level and manipulating the 'puzzle' is more compelling than reaching the finish line.
It is simply a game of 'painting' wooden sculptures by wrapping rope around them, there's no denying that, but our goal is to provide a subtle, passive challenge that helps you take your mind off things. In a way, we want playing Zen Bound to be the same kind of activity as peeling the label off a soda bottle, or popping bubble wrap or scraping dried paint off with your finger. It can be meditative, but it needs the right moment and the right state of mind.
We haven't yet settled on how many levels will be in the final game. Each level is a wooden shape. While the majority of them will be animal-themed, there will likely be a set of more abstract blocky shapes for the sake of variety.
Zen Bound is a game that really, really
should be played with headphones
. There is a ~22-minute long soundtrack made by 'Ghost Monkey'. The music is dusty, soothing ambient which draws inspiration from artists such as Psapp (for their hand-made instruments) and Cliff Martinez (Solaris Soundtrack in particular).
The sound effects are also dynamically mixed according to the gameplay, meaning the volume and pitch of the samples is adjusted in real-time to match the speed with which the rope hits, slides and detaches from the sculpture surface. Both the music and sound effects are largely built from sampling and manipulating real-world sounds, and much effort was put into creating an organic soundscape that envelopes the player.
For the visuals, we want to Zen Bound to define what high-quality aesthetic design means for an iPhone game. With Zen Bound, it's about technical excellence with thought-out palettes and shapes that evoke emotions despite and because of their simplicity. There will not be fireworks or chrome reflections, instead we focus on minimalism and intimacy.
Gameplay Trailer:
Youtube link
|
Pop Up
Old Teaser:
Youtube link
|
Pop Up
Web links:
Zen Bound receives IMGA nomination
Zen Bound in IGF Mobile 2009 Competition
Ghost Monkey myspace
,
Ghost Monkey homesite
Zen Bound music preview MP3 download
Screenshots: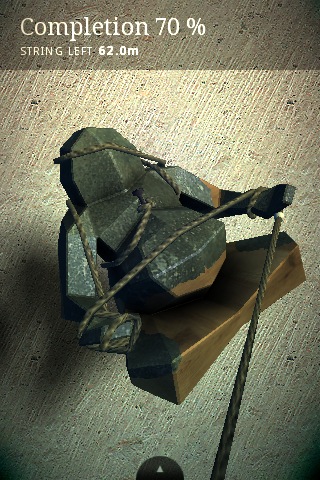 A level called 'Balance' from a newer build.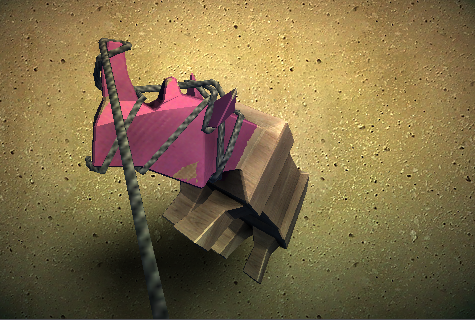 'Solitude'
from an old build.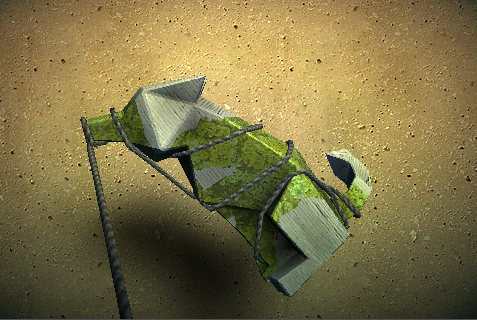 'Obedience' from an old build.
When will it be available?
February 2009.
(whew)
---
Last edited by Frand; 02-21-2009 at

12:55 AM

. Reason: Availability slightly corrected.