Coming Soon: StarBouncer 2.0!
---
I've submitted a major revision of StarBouncer to the App Store.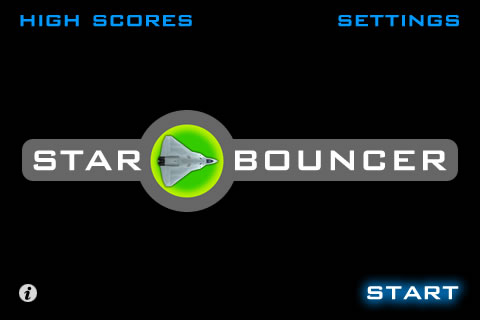 StarBouncer is a fun and frantic 2D space shooter game with a cool, unique feature: your ship bounces off the edge of the screen and center scoreboard. Your mission is to fly around this space arena and destroy drone ships and mines. The game is inspired by an arcade / home computer classic from the 80s, which some of you older folks might recognize
.
Version 2.0 brings these improvements:
- Revised scale increases gameplay area
- Improved graphics and special effects
- New option for touch screen controls to rotate ship
- Improved tilt controls
- New button layout options
- Online high scores
- New background music tracks.
Many of these improvements were based on customer feedback, notably, the addition of touch controls. These include both displacement and velocity based pad controls to rotate the ship:
This should address a major gripe about the game from those folks that don't like tilt control (the tilt option is still available, and is my preference).
The game has unlimited levels, but difficulty ramps up pretty quickly, making it harder and harder to advance.
Here are some more screenshots: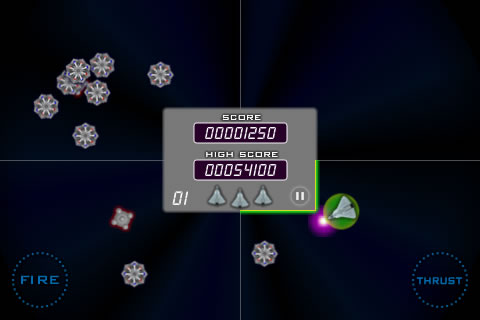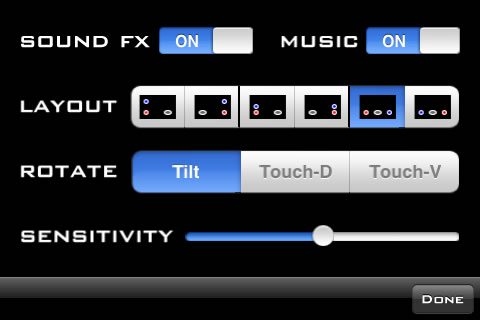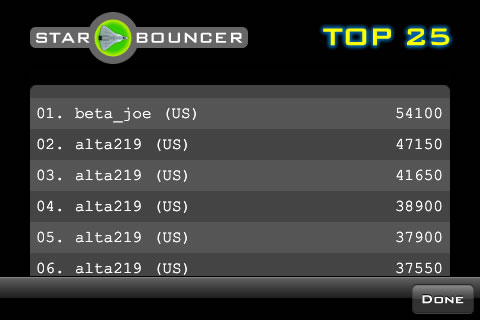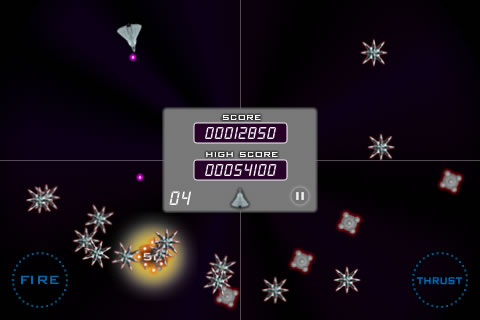 And here's a demo video showing levels 1-10 (opens in a new window):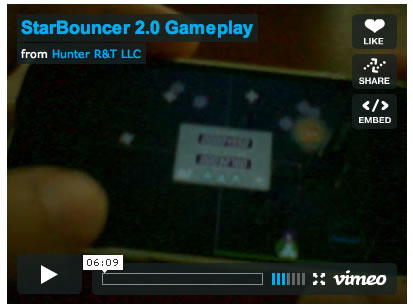 I'll be back with a few promo codes once 2.0 is available on iTunes.
In the meantime, here's the new 2.0 website:
http://hunter.pairsite.com/starbouncer
thanks,
Craig
---
Last edited by alta219; 07-19-2009 at

03:03 PM

. Reason: revised video link