Strategy board game: My Squares! Here & Now! on AppStore
---
Rapid Turtle Games is happy to announce that My Squares! Here & Now!, a strategy board game with puzzles is now available for the iPhone and iPod touch.
The game features four players, any number of which can be human or computer, thousands of levels, three difficulty settings and two game modes.
The goal is to conquer several squares, preferably on higher valued squares. The player with the most points, not squares, wins. Depending on which game mode the player is playing, each game can consist of one or more rounds. The winner of the round receives the points earned at the end of the round. Each player in turn, can get around the board using three different types of moves. Squares vary in value from 40 to 20 to 10. The board layouts feature gaps in, which must be incorporated into the players strategy. There is an online "HALL OF FAME" where players can compete against other players around the world!
The game is available for iPhone and iPod touch for $0.99.
App Store Link:
http://phobos.apple.com/WebObjects/MZStore.woa/wa/viewSoftware?id=322928156&mt=8
Screenshots: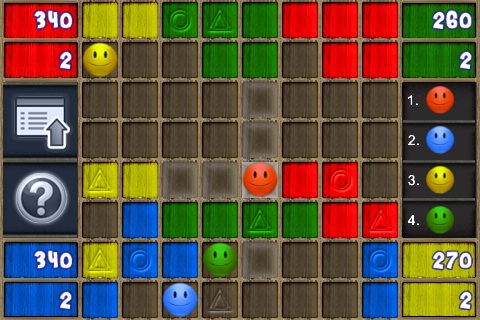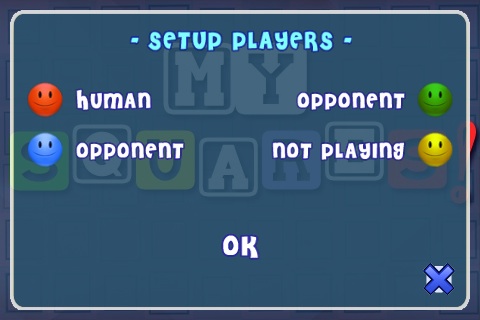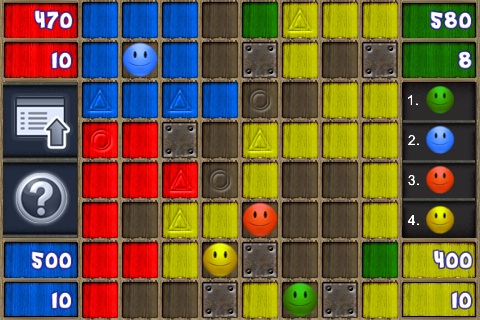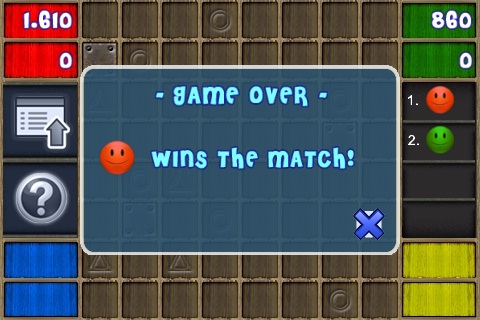 For more information on My Squares! Here & Now! or other titles, please visit Rapid Turtle Games at
www.rapidturtlegames.com