World Zombination (by Proletariat Inc.) [Coming 2014]
---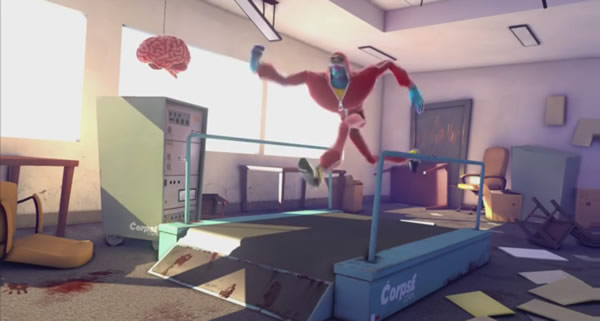 World Zombination is a faction-based combat strategy game coming to tablets, mobile devices, and PC in 2014.
Quote:
"Check out the teaser for our latest game, World Zombination, a faction-based strategy game on a global scale! We'll be releasing it on iOS, Android, Mac, Windows, and Linux in 2014"
In World Zombination, players choose between The Infected and The Survivors and fight with (and against!) their friends to control cities around the world. With compelling and asymmetrical moment-to-moment gameplay, the choice of faction gives a totally different experience and is a new take on real-time strategy combat. The Infected players control a horde of hundreds of zombies while The Survivors control a band of heroes trying to hold off the onslaught.

Gameplay varies depending on which side the player is fighting for. If players support the zombies, their missions will consist of real-time strategy gameplay where they control hordes of zombies and decide which humans to mutate. They can mutate humans into different unit types, which perform different functions (e.g. Spitter or Runner from the teaser trailer)

The game features a constantly changing world map that allows guilds and players to team up and work together to control the world in real-time and on a massive scale.
Maps will be a mix of procedurally-generated content and hand-crafted levels. All missions are designed by the developers.

The Survivor Teaser Trailer will be released later in the fall 2013.
Quote:
"In the coming weeks, we'll be posting updates, asking for feedback, showing off screenshots and video, doing interviews, and looking for testers to help us make the game awesome, so follow us here on Tumblr, on Facebook, and Twitter."
Source :
Polygon
&
Cosmosgaming
---
Silly humans and your 4 dimensions. WE have 7...hundred thousandths!!! (:
---
Last edited by sicksilvo; 08-14-2013 at

04:22 AM

.