BlastTrax - Colourful Retro Shooting
---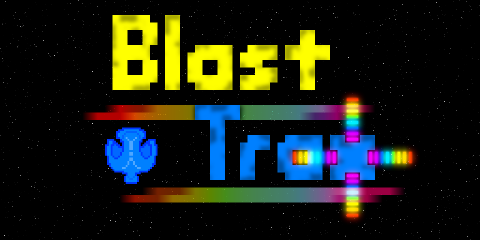 BlastTrax : Coming to iOS and Android on August 27th
Youtube link
|
Pop Up
After battling swarms of alien invaders, it's time for our hero to travel through the space lanes to his next destination. Unfortunately for him, even the space lanes are swarming with deadly alien creatures!
Guide your vessel along the route, dodging the enemy creatures, and avoiding the destructive forces of evil.
Blast all the aliens away using your trusted blue light phaser.
Will you reach your destination with your health intact?
-=-=-
A game by Jayenkai for AGameAWeek.com, where I single handledly create a brand new game, each and every single week.
From the Creator of SpikeDislike, Sheep Goes Left, NeonPlat, Hoppy Bobby and more, comes a great new retro styled shoot-em-up.
Use an easy to learn, single finger control scheme, to swoop and shoot at the enemies in this fast paced retro-styled scrolling shoot-em-up.
Blast away the enemies and reach the end of the track to prepare your ship for the next course of bad guys.
How far can you get?
---
Creator of many many games. (Seriously, LOADS!)
I'm currently working on building a new iOS collection after Apple decided to delete all my old games. My
Daily Blog
will be helping to track my progress.