Geometry Dash by RobTop Games - no level requests
---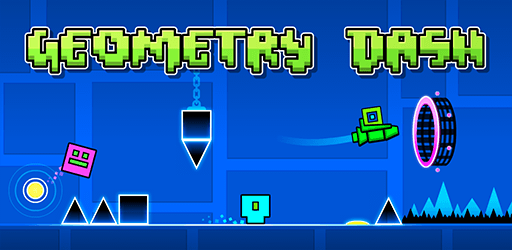 Geometry Dash is out on Google Play. Let me know what you think!
Youtube link
|
Pop Up
Game Features
• Rhythm-based Action Platforming!
• Lots of levels with unique soundtracks!
• Build and share your own levels using the level editor!
• Unlock new icons and colors to customize your character!
• Fly rockets, flip gravity and much more!
• Use practice mode to sharpen your skills!
• Lots of achievements and rewards!
• Challenge yourself with the near impossible!
• No in-app purchases!
Full (Paid):
https://play.google.com/store/apps/d...x.geometryjump
Lite (Free):
https://play.google.com/store/apps/d...ometryjumplite