UniWar now 1.99$!
---
[AppStore Link]
Great game, great price now aswell.
Quote:
Originally Posted by
Touch Arcade
UniWar 1.0.1 and an Exclusive Look at Future Updates
posted April 28th, 2009 9:08 PM EDT by Eli Hodapp in $2.99, Exclusives, Strategy, iPhone games, iPod touch games
A few weeks ago I reviewed Xpressed's UniWar [App Store] and while it exceeded all of my expectations for a good turn based strategy game on the iPhone, it wasn't without its flaws. Last night UniWar 1.0.1 hit the App Store--The first of a set of two updates aimed at squashing bugs, adding functionality, and addressing the issues brought up by the UniWar community.
The most notable changes of 1.0.1 are all maps in both VS and Solo modes will be unlocked by default, adding much needed flexibility to playing individual maps without needing to worry about progression through the game. Also, while competing online in multiplayer battles, the default time limit is set to one day, but still can be changed to ten minutes.
While these two changes are minor, they're nothing compared to what Xpressed had in store for us in our exclusive first look at their next update. The biggest complaint we saw on our forums was the lack of adjustable difficulty when fighting the AI opponent. Veterans of turn based strategy games felt it was too easy, and people new to the genre thought it was too difficult. The next version of UniWar will feature three adjustable levels of difficulty, which hopefully will allow for players of all skill levels to enjoy the single player game.
UniWar's online component is also being greatly enhanced. In my review I mentioned how I liked the email alert system, but felt it was far too spammy for my tastes as an average game would produce upwards of 25 emails. Thankfully, soon we'll be able to choose two new options for how alerts are handled. Aside from the standard alert system as it exists now, players can also have the UniWar servers only send you an email when there are 30 minutes left in your turn as well as disabling notifications completely while logged in.
The notification changes go hand in hand with the new 3 minute "real-time" game mode for faster multiplayer games, but don't worry if you get distracted and miss a turn. Instead of being kicked from a game for not responding within the time limit of your turn, UniWar will allow for three skips per game before a player is at risk of being booted. For players who have found themselves enjoying the team based multiplayer maps, Xpressed is adding the ability to only chat with your team, as well as the standard chat system as it exists now.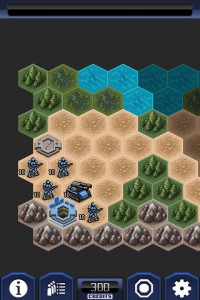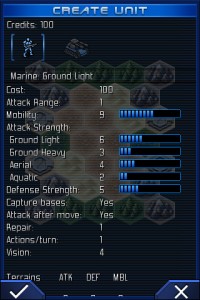 Last, but certainly not least, are options to toggle both the sound and music, which will allow players to listen to their own songs and podcasts while waging war against their human or AI opponents.
UniWar has been a surprise success, and at at the initial launch price of 99¢ it skyrocketed up the sales charts. Since then Xpressed has raised the price to $2.99, but with one update already released and another fantastic one on the way, UniWar is still an amazing value even at the incresed price point.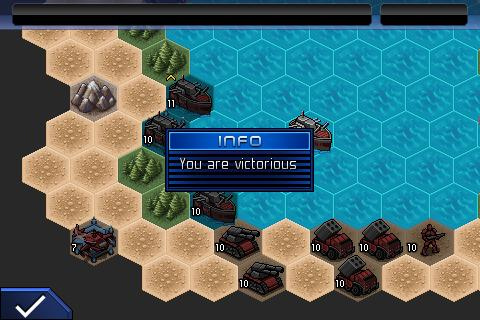 ---
Rubicon on IAP:
Quote:
Almost all iOS spenders don't mind - they're not all tightwads like the tiny but very vocal minority who seem to get off on bitching about nearly free prices permanently.
---
Last edited by RobCRX; 07-30-2009 at

07:43 PM

.