Legend of Equip Pants - Episodic RPG (Coming Thu, Nov 21!)
---
[Retro Pantsventure RPG with Short Episodes and Bad Puns]
Hi, I've been working on this game for awhile. It is coming to iOS (Universal) on Thursday, November 21.
The game will be free.
You know that dream where you are at work or school,
and you realize you forgot to put on pants?
[The Concept]
I hope you like puns...
The
Legend of Equip > Pants
is an episodic pantsventure RPG where instead of equipping and upgrading a sword, you have to equip and upgrade your pants. In fact, the entire universe revolves around pants, because why not? Visit the Pantsmith. Beware the evil creatures living in Pantsylvania. Enjoy epic pants puns.
[Short Episodes]
15-20 minutes to complete. Secrets for replay value.
Each episode of Equip > Pants will be a mostly self-contained quest that can be enjoyed in about 15-20 minutes -- much like a cartoon episode. There will be achievements and secrets if you are the kind of player who wants to spend more time inside an episode, or return to play it again.
[An RPG for fans of old school RPGs who don't have time for old school RPGs.]
I've broken the RPG elements down into delicious, pint-sized episodes so you can satisfy your thirst for the genre quickly and easily. Avoid the confusion, head spins, and frequent breaks often associated with giant, cask-sized servings of RPG content. Please consume responsibly.
[Gameplay and Story]
Don't expect a sword...
"In the vast multiverse exists a world where knights live and die -- not by the sword or the lance -- but by the quality of their pants."
Episodes 1 and 2 are very much
not
hack-and-slash. In fact, you can't even die in the first two episodes. They are much more about the experience... puzzles and weird people and secrets.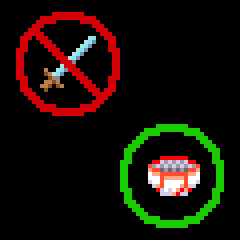 However, when Episode 3 comes out, I will be introducing death and danger and combat. And as I make more episodes, the gameplay will evolve based on my growth as a game maker and with the feedback from players.
I'm making a universe that's all about pants. You should expect powerful and interesting pants you can equip in future episodes, but you shouldn't hold your breath for a sword.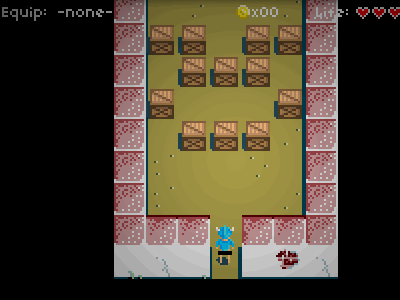 [Push only the finest of crates.]
[Mazes are more fun when you can't see where you are going.]
Will you find all the secrets?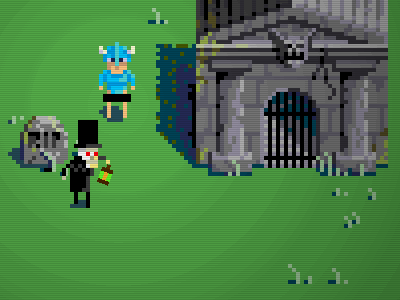 Meet interesting people... like the Underweartaker.
[The Beginning of a Journey]
Will you join the quest?
This is only the beginning of this game. I'm starting a journey here to produce many episodes. I will refine my art, storytelling, and gameplay skills as I go. I need players to join me on this quest. Your feedback will help guide me towards better and better episodes.
Episodes 1 and 2 are complete. I have been approved by Apple, and the game will come out Thursday, November 21. I've also started art and level design for episode 3 which will be an update later after launch. Future episodes will come as I complete them.
Episode 1: The Underwerewolf
Episode 2: Pantsylvania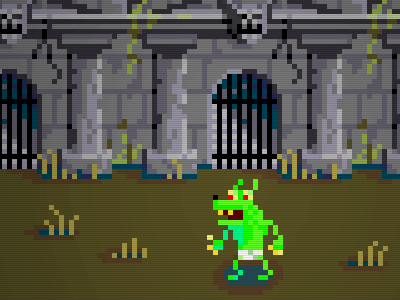 ---
Last edited by zachstronaut; 11-15-2013 at

11:00 AM

. Reason: Giving release date!