Guess The Pic-Animal Kingdom 2 - coming soon!
---
Hi friends,
Check out our new game '
Guess The Pic - Animal Kingdom 2
' an improvised version of our previous game 'Guess The Pic - Animal Kingdom',releasing this week in app store
Description:
Guessing animal names is child's play. Not until now, when the images are blurred. A one of its kind game has been created for a unique gaming experience. Have fun as you try to guess the fuzzy looking animals.
Features:
•More than 200 colorful puzzles.
•Blurred animal images to make the game challenging.
•Option of skipping puzzle
•Option of revealing or deleting letters.
•Option to sharpen image
•Choose soundtrack from 5 soothing musical scores.
•Track high scores across friends, opponents, and the world with enabled leaderboards.
•Share images of solved puzzles with friends on Facebook
•Earn daily bonus as you play this exciting game.
Screenshots: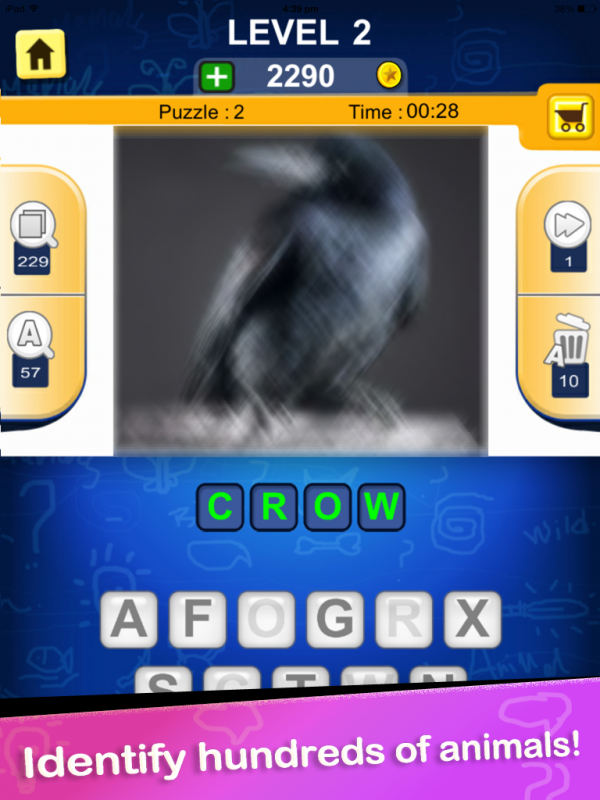 Feel free to leave comments/feedback and stay tuned for further updates!
Thanks,
KlapEdutainment