BQLSI Star Laser-Retro 80's L.S.i Space Shooter
---
Price-$1.99/£1.19
You can play early 80's style LSI game on your iPhone!!!
Here is the first game of BQLSI series, "BQLSI STAR LASER"!!!
Save our planet!!!!
Features:
-Action LEFT/RIGHT
-Difficulty PRO/AMA
-Shoot Button FIRE
BQLSI STAR LASER has the battery simulation.
If this game's sounds or screen fade away, change "BQbatteries"soon!!!
Slide finger across the demo mode and slide the battery cover.
You can change the battery by touching it.
Plan for the future:
-the World ranking
-the Smudge buttons simulation
-the Editable battlefields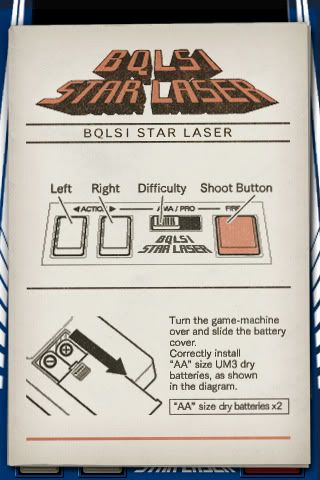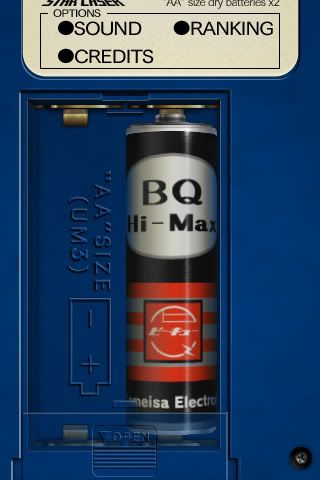 ---
Last edited by THE STUD; 08-05-2009 at

09:45 AM

.