beta test signup for Tanuki Forest
---
Hi guys
We are a two man team and have been working on our first project for almost two years.
It is finally Beta O Clock! You can sign up here:
http://tflig.ht/1iW3dKu
A bit about the game:
We wanted to focus on a simple one touch game play mechanic with lovely visuals and lots of appeal. The games visuals are inspired by lots of things but the foremost influence is Studio Ghibli's films. We are massive fans of Oga Kazuo's beautiful paintings.
Tanuki Forest, sees players taking control of a mysterious forest creature as he strives to save his beloved home from the dark forces that surround it. As you fly into the forest you rescue animals which when collected join a trail behind you. Periodically you reach Shinto gates, where the animals can be left with the forest spirits and returned to safety, making it easier to fly again, or you can decide to keep the chain going making it more difficult for yourself but earning the player a higher score multiplier.
We are going to take the game to market as free so the balance of the IAP's in there is important to us.
 Super fun and accessible one touch controls
 Beautiful hand painted artwork
 An amazing soundtrack from the super talented monster that is Leavon Archer
 Awesome guest heroes to help you in your difficult quest
 A Shinto Shop full of forest 'treasures' that the spirits sell back to our simple hero for all of his hard work
Thanks in advance for those who sign up and test it for us.
Due to the restriction with Apple with are only able to sign up so many testers. Please only sign up if you have the time to play the game and are interested in giving feedback.
I updated our screens shots: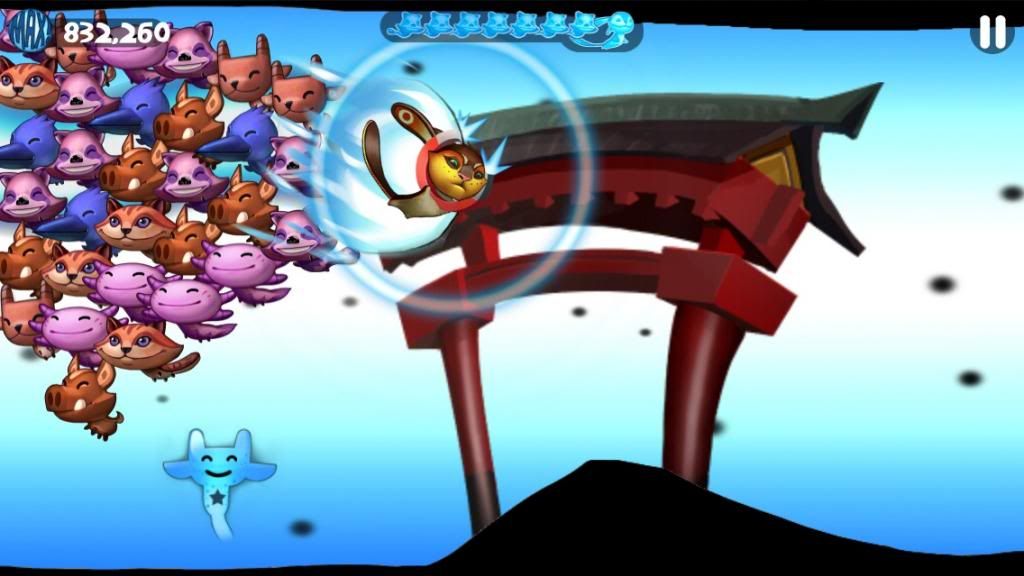 ---
Last edited by Jake-gumbleton; 02-07-2014 at

06:12 AM

.