Blaze - apocalyptic action story of surviving (your opinion required)
---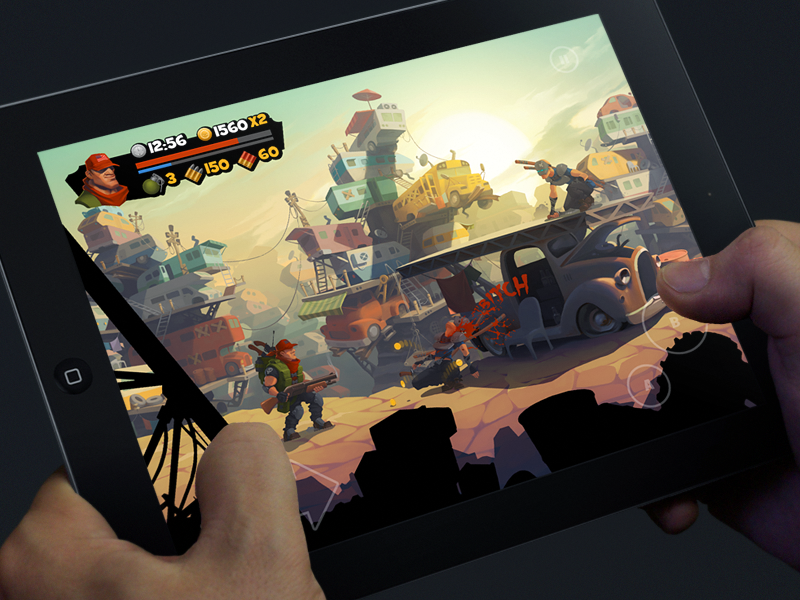 Click the pic to see the actual pixels.
Hey guys!
Happymagenta
is here again.
The release of our current epic project –
Joan Mad Run
– is not far off. And while we are polishing every single pixel to make your beta-testing even more enjoyable, we'd like you to have a look at the first concept of a new game.
Here's a short description:
Near future.
Dramatic change of climate, deficit of water and civil rights' collapse have turned the world upside down. The society is strictly divided into small and aggressive groups. Looting and banditry have become a way of living.
Our protagonist is a loner, whose main aim is to find an illusory secret oasis.
The game would be a mixture of arcade and action with different missions to complete and problems to solve in order to survive and move on. That is, the gameplay would constantly change, switching from aggressive attacks and defense of your own territory to relatively calm searching for objects and trading. E.g. our hero's vehicle got damages and now you have to find out some working details. The mending would take some time, during which you'll also need to defend yourself with the help of stationary automatic weapons.
Another episode.
Night. Long-awaited rain. Your mission is to find the short-lived rain streamlets and replenish water supplies. The heavy water canister, which you'll have to carry, will limit your speed and actions. And of course your belongings would interest quite a number of enemies, including non-humans.
And there is more to come. At the end of each location you'll have to beat enemies, that bear special abilities. So sole weapons would be not enough for your victory.