[PROMO CODES] Top Bike (Universal)
---
Hello everyone!
Here are some promo codes for this addictive game - [Top Bike] V1.60 (new levels)
Universal App and compatible with the new iPad retina/mini and iPhone4/4s/5/5c/5s!
And optimized for iOS7
Here is the link:
https://itunes.apple.com/us/app/top-bike/id639361042?mt=8
Here are some screenshots: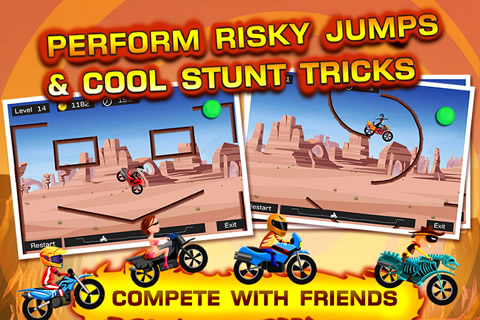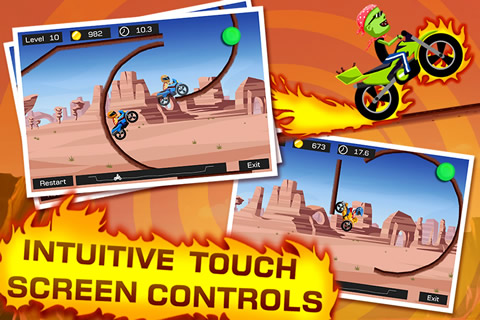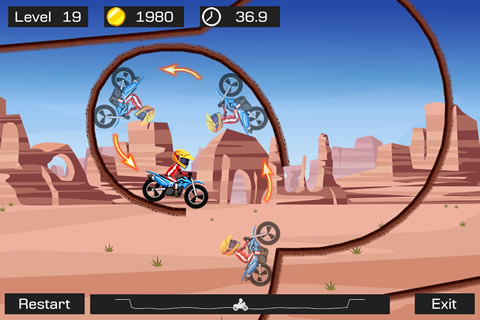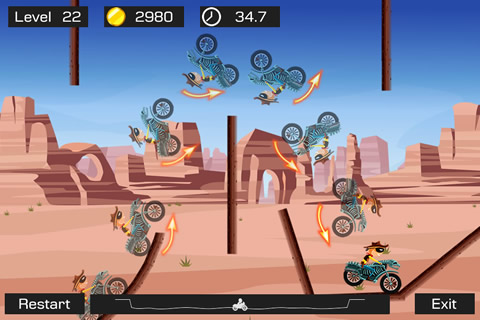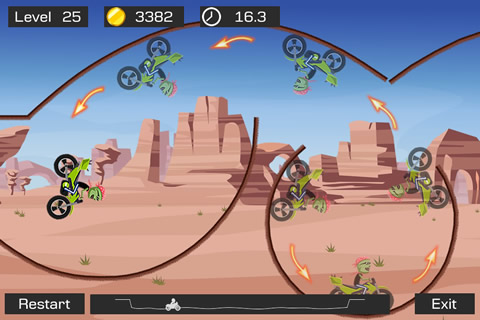 Hope you'll enjoy playing the game. Any feedback and comments are highly appreciated.


KXLE9K9AHATJ
NHT7A4XPE4NK
LRPKH3XFLP6J
N33TF4YH9EAP
T96KL7PJLJF6

MP4JLF4PE6YF
436TAW4WKYL6
J6WLJLFRXH4W
FLNH4T9Y6WMM
H6XYL4JH3KHJ

======

T93J3WAF7RXF
6JTMWFENRAK3
RJMHNH4KTA7L
MYJKEA79RY6E
44AA7MF9JMJX

7RXMLY3XAXEX
7FTR6F9EY7YN
LFEF6HTTXENN
PMEEFHT4ME7R
JYPXJF6PLT3T


======

P34AXP47EXHR
77KPWYKTJRNE
9FPAYFEWWJMX
HFTKAKKNKP9Y
E33MAN3KNLFT

JYEEKKHJJ36X
9PJ74FW7PW77
K79NMJN3E9HH
9WJLKNLW6H6T
W9636HA4NKTJ


======

JMPJKRTY4R49
JMK3RHWPFHNK
XKXE7E73F64H
HEKXMAKAWX63
E69NL7NRR99M

43E9M6JFWW6H
XXK7737EY9R9
EP6AN6XLHKFJ
N9WETTEY4M3W
4YWYRKFPMK7L


======


W7K3EMW4NEP7
3YLPME7974FX
H3X6X9PF3W4E
4R67XHT6JLEP
WAM4JRR4JFAY

FTXYWXJM993F
3FE49NLPFNR3
MXPJY9PR69NL
WJT4JRK74YWK
WKX3JEHTJMLY