Faceoff – An Upcoming Third Person Shooter
---
EDIT
.
Yeah yeah. Lock it up now mods
.
Dev posted his thread here...
http://forums.toucharcade.com/showthread.php?t=21319
----------------------------------------------------------------------
Found this on the
TA front
page, I searched and didnt find any thread for this upcoming game. Plz delete if there is already one. It looks like a must have to me and the ridiculous appstore pricing @99cents will make sure I wont even wait for anyone TOFTT before I hit the buy button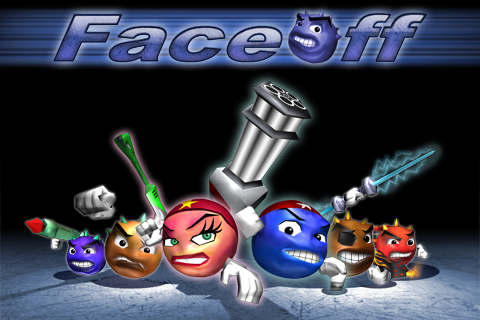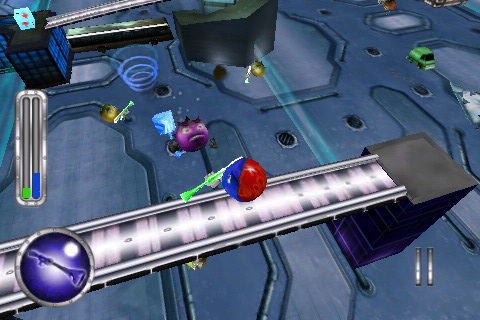 video
Quote:
Originally Posted by TA
Developer Scott Schwarzhoff with Black Forest Interactive recently tipped us off to the project he's been working on that will be submitted to the App Store next week. Faceoff is billed as a third person free roaming shooter that was originally pitched to us via email as "Rolando in full 3D with guns" with controls that apparently haven't been used on an iPhone shooter before.
Controls really are make or break in a fast paced shooter like this, and Faceoff will be shipping with two control options. The first allows you to move by tilting the device, and panning the camera around with a two finger swipe. The second available control method is the standard dual virtual analog sticks seen in many other games. Taps or swipes fire your weapon, and by tapping an enemy on screen you can make the camera lock on to them which also shifts your left and right movement to strafing around your target.
The developer sent us the following gameplay video showing tilt and shooting controls and there is a trailer for Faceoff on the
developer's web site
.
The feature list for Faceoff is as follows:
10 mission free roaming 3rd-person shooter campaign – face off and defeat the boss from each level to score his weapon. Progress through 10 missions with increasing difficulty.
Fully interactive maps – multi-level city streets, construction yard, underwater caverns, pirate's cove, roman arena, and an intergalactic space station.
8 killer range AND melee weapons – mix it up with the Haymaker, Thor's Hammer, Lightning Whip, Peashooter, Gatling Gun, Heat Seeking Missile, Napalm Thrower, and an uber-Nuke named "Wee Willy"
Run and gun your way over ramps, bridges, climbable buildings and through powerups and unlockable areas.
Tilt Anywhere, Touch Anywhere iPhone Controls – navigating a 3D battlefield and blowing s!@#$ up has never been so easy… and fun!
Rockin' music, sound, and particle effects.
It sounds great, but this is the kind of game we really need to have in your hands to make a final judgment on. Faceoff is being submitted to the App Store next week, and pending no problems with the approval process should appear for download in the following weeks. The game will be introduced at a $0.99 price point before going up to full price of $2.99.
---
Last edited by ImNoSuperMan; 08-07-2009 at

11:14 AM

.