Shadowmatic: a new photorealistic 3D shadow puzzle game
---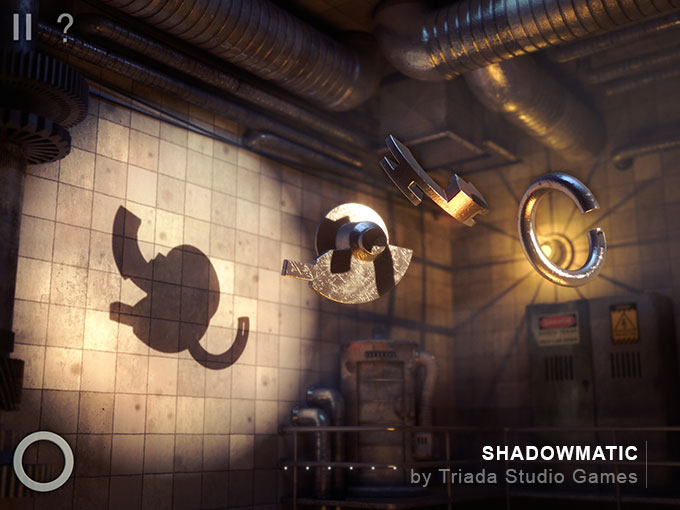 Hey comrades,
Let us introduce Shadowmatic. It's a meditative 3D puzzle game of finding shapes hidden in shadows.
The player rotates seemingly abstract three-dimensional objects in spotlight, making their shadows form familiar silhouettes relevant to the surrounding environment
Check out this gameplay preview and let us know what you think!
Game features:
*
Over 70 unique levels
*
9 distinct environments
*
Photorealistic real-time 3D graphics
*
Non-linear level progression
*
Intuitive and responsive multi-touch controls
*
Tilt-enabled 3D parallax view
In this project we're focused on delivering immersively photorealistic graphics across iOS devices, combined with gameplay that's stimulating, challenging, and relaxing at the same time. The player experiences 9 distinct environments, with a unique soundtrack for each.
Currently the game is in the final development phase and
the release is planned on the beginning of March 2014
.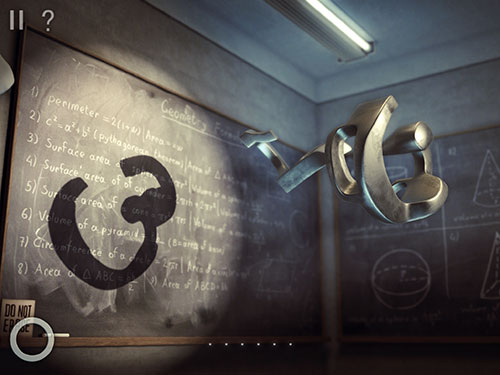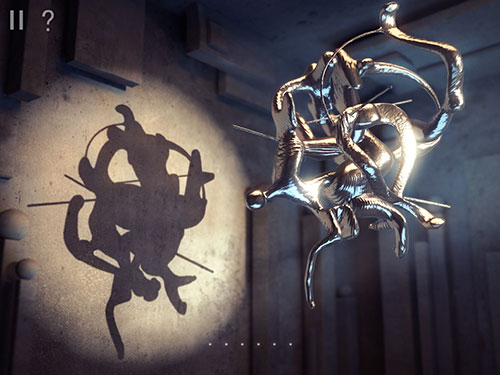 We are Triada Studio Games, a new division of Triada Studio (Yerevan, Armenia), which is a computer animation studio with over 20 years of history. Shadowmatic is the company's first attempt to combine its vast computer graphics experience with an experimental in-house 3D engine.

Find us on:
Facebook
,
Twitter
,
Pinterest
.
Sign up for updates on
www.shadowmatic.com
Comments welcome!
---
Last edited by Shadowmatic; 12-23-2013 at

02:58 AM

.