Back to the West - tribute to West Bank
---
Inspired by old 8 bit computer games "West Bank" on ZX Spectrum and "Bank Panic" on Commodore 64, FREE game Back to the West is a special tribute to hot hacker summers in mid 80ís.
Take a role of an Old West sheriff who must protect a bank and its customers from robbers.
Sheriff must watch three bank doors.
Please visit web site
http://back2west.com/
for screenshots, and more information.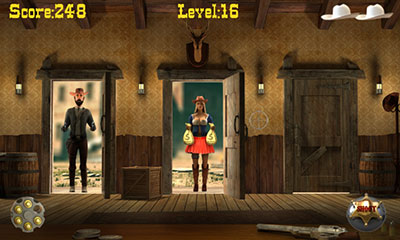 Your comments are very valuable to us. Thanks