20 (!!) Promo Codes for NeonPlat Extreme!
---
About NeonPlat Extreme
iTunes (69p/$0.99/equiv)
Help Platdude survive for as long as he can, whilst the world rapidly changes around him.

Throw giant balls at enemy creatures to stop them in their tracks.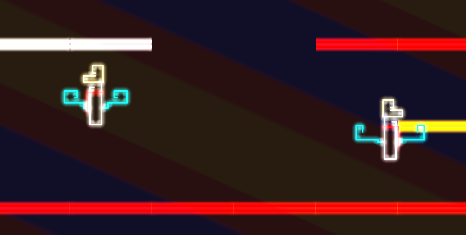 Paint floor pieces white, by stepping on them, for extra points.
NeonPlat is a fast-paced, retro styled platform game, with plenty of action to keep you moving.
The game also includes 9 varied gameplay modes to play, each with it's own GameCenter enabled scoreboards.
Youtube link
|
Pop Up
iTunes (69p/$0.99/equiv)
-=-=-
Code of Honor
If you take one of the following PromoCodes...
1. Reply with the PromoCode you used, to let people know that that code is no longer available.
2. Tell all your friends about your great new game!
3. Tweet about it!!
4. Aim for a great highscore, then challenge your GameCenter friends to beat it.
-=-=-
PromoCodes
M6WK67TF47X3
L9TKF4TH6MWN
Y6XR6XKKME97
69FNNNY93LP3
J3T6NX9TRT4K
46MYFXH9JXL3
XTARWT4XMFM7
6ETJLR7L36PF
L7WMAKXA44EE
ATJKAJK64MYL
THFWM7FWAFAN
KFHXTREKRMPR
TM46KJLTFF7N
KEPEAW4L4MPX
JNPATANPALAE
NP4939WWHET7
KKMH47E4FAYN
6TERRTR4FNXR
7M4KJR7TXMFE
LY36FNL3J9KY
---
Creator of many many games. (Seriously, LOADS!)
I'm currently working on building a new iOS collection after Apple decided to delete all my old games. My
Daily Blog
will be helping to track my progress.
---
Last edited by Jayenkai; 01-11-2014 at

10:00 AM

. Reason: Derp : Forgot to add an AppStore link!!