Goohoo set for launch on iOS
---
Ever wish you were a tiny cybernetic cell? This game's for you. Goohoo our new mobile game coming March 27th for iOS!
Youtube link
|
Pop Up
GooHoo is a platform game developed for mobile devices and set in a far distant galaxy. The player controls GooHoo, a top-secret, radio-controlled microscopic super-weapon that fights in the war against giant killer robots by destroying them from the inside. The gameplay throws the player into a ravaged city, which has been torn apart by the mechanical monsters. The robots were initially part of the planets workforce and have mysteriously malfunctioned. The only thing that can help the people are Flin, a flying helicopter Bot and the hero of the game codename Goohoo. In the first release players will get the chance to navigate Goohoo inside 15 huge robots, 4 robot dogs and 4 UFOs over a war ravaged city aided only by GooHoo's flying friend Flin.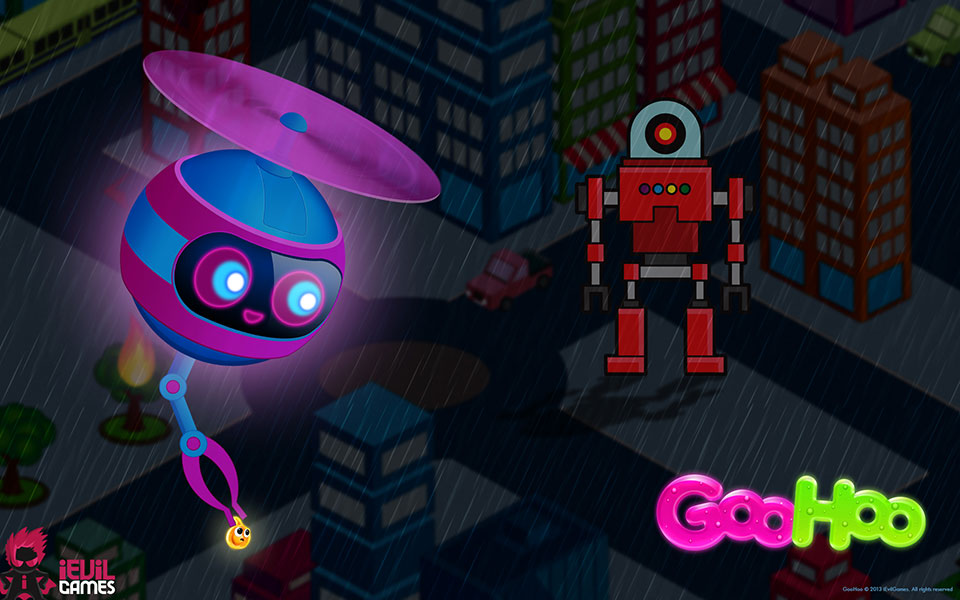 Each robot has several levels inside, ensuring rich and varied gameplay although this isn't the limit with a second planet to fly to in development, as well as other Robots and Aliens to battle. Possibly an Alien Robot dog!