Merchant Beyond the Stars - (by Man Up Time)
---
Hi Everyone,
I've got a new game coming out (in all regions) tonight at 5 PM Pacific Time. It's called
Merchant Beyond the Stars
. It's a follow up to last year's Merchant to the Stars.
The game takes place in the far future, mankind has taken to the stars, colonized worlds and encountered friendly and hostile aliens. Now you must find the best blasters, exosuits, cybernetic implants and bizarre alien weapons, to outfit the visiting heroes, aliens and cyborgs that walk through you doors.
The core game features are:
Procedurally generated loot with Common, Rare and Legendary variants.
Countless heroes, each with a story to tell.
Upgrade the Tech Lab to infuse weapons with Fire, Ice, Electricity or Radiation.
Uncover the secrets of the universe, who is the Emperor?
Gamer friendly Free to Play mechanics, not a bunch of EA/Zynga/Mobage stuff. The most expensive IAP is $10. None of that $99.99 business.
No paywalls of any kind. You never have to spend a dime, and that's for serious, not marketing spin. The game was balanced without IAP.
iPhone Screenshots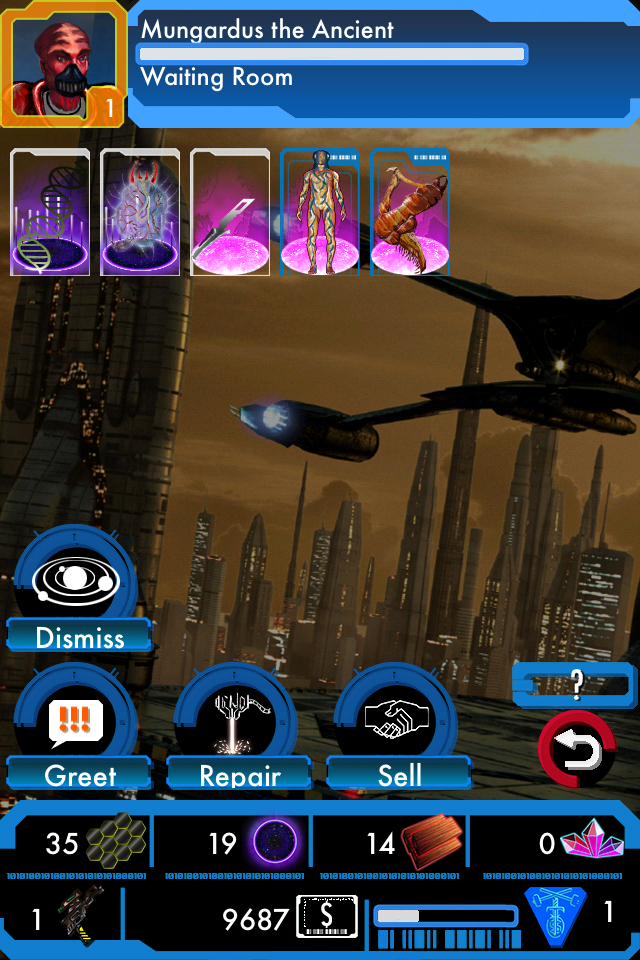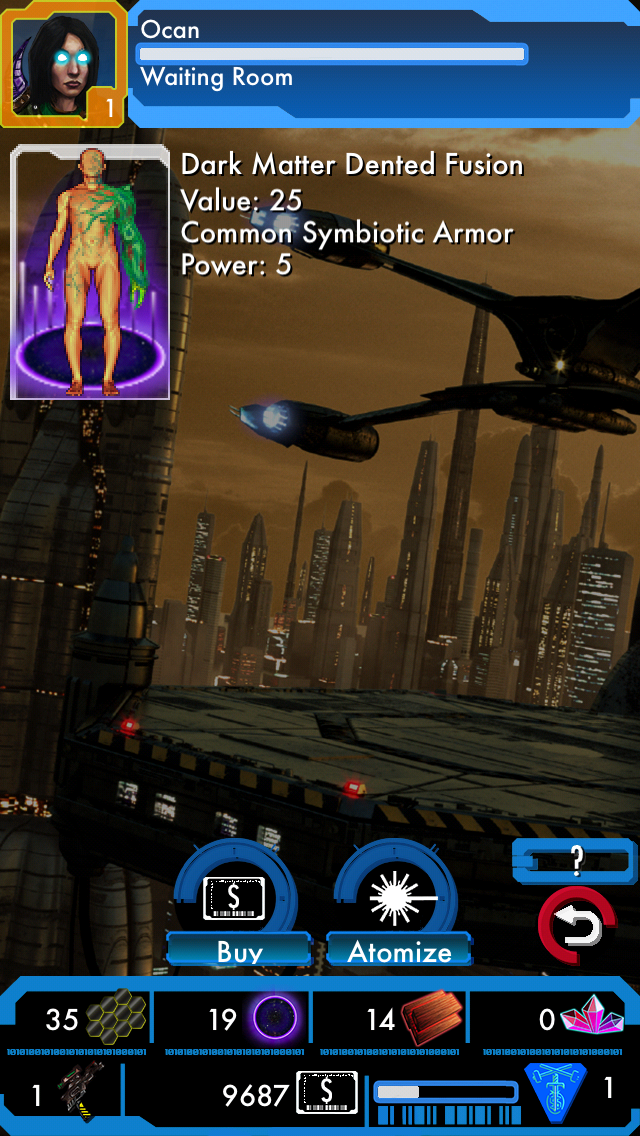 Trailer
http://youtu.be/YyYoxZfNTeU
App Store Link
Merchant Beyond the Stars
(should work at 5 PM Pacific Time tonight)
A full press kit can be found here
.
I've been working really hard on this for a while, I'm so happy to see it get released.
---
I've made a lot of games. You've played them.