Beta testers wanted for Griddlers Picross
---
Hi there,
We are looking for beta testers for our next game, Griddlers Picross, which will launch soon.
The game is a puzzle game where you try to find an image from a grid by using the hints on the edges.
Here's a screenshot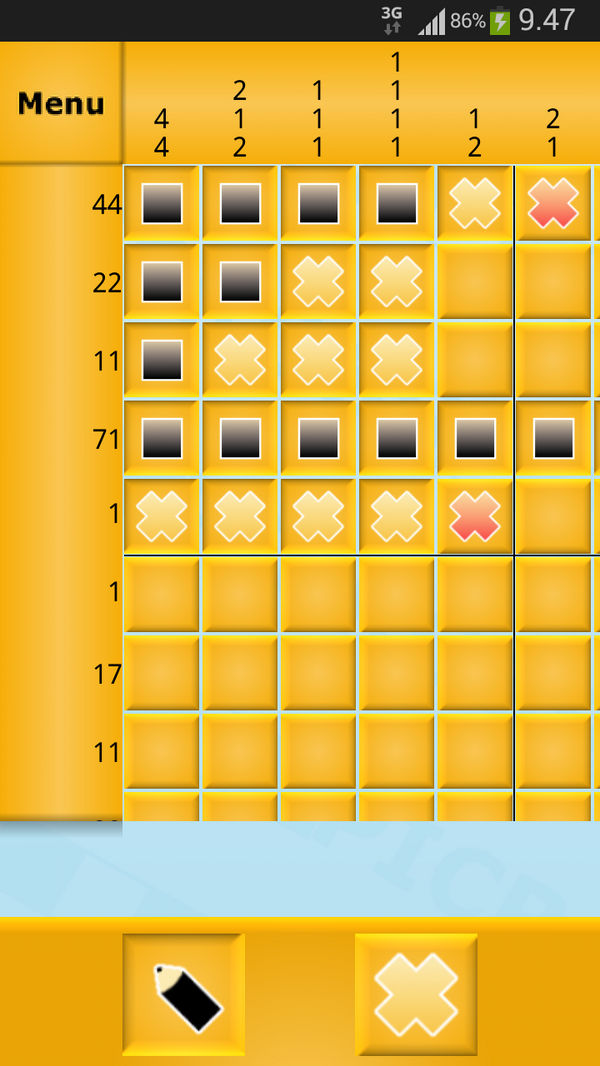 And a video can be found in youtube:
http://www.youtube.com/watch?v=qn-LBv4rILQ
If you join this short beta testing period you can purchase anything for free.
We don't require anything from you except that you test our game
So if you'd like to participate send an email address that you'd like to use for this test to our publishers testers address:
testgrains@snowgrains.com
Thank you and happy gaming