Lost Lands - a Treasure Hunt Puzzle Game (Promo Codes)
---

Crafted exclusively for iOS devices, Lost Lands is an original puzzle game designed for puzzle enthusiasts who seek the thrill of solving seemingly unsolvable puzzles.
Lost Lands has a treasure hunting theme with a simple goal in each level ---- picking up a gem to accumulate collection value. But you need to find your way through doors that open one way but block another. It stars with 4 doors, but as the number of doors increases, finding your way could be mind-boggling. You are challenged to accumulate more than one million dollars of collection value.
Features:
• Original and challenging puzzle mechanic
• 168 free puzzles in 3 difficulty levels
• Universal support for iPhone, iPod, iPad and iPad mini
• Game Center achievements and leaderboard
• Two play modes
• Reset, undo and hint system
• Share puzzles and solutions with friends
• Review puzzle solutions
• Original game music
Game Trailer:
Youtube link
|
Pop Up
Screenshots: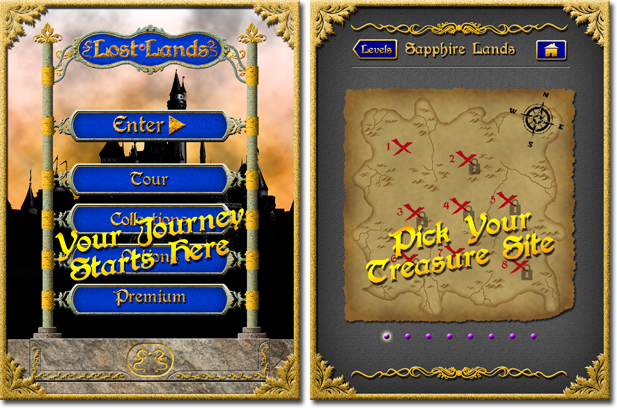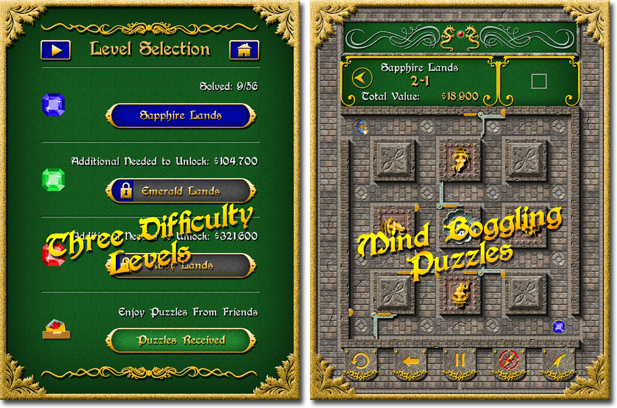 http://www.spritelogic.com/Screensho...reenshots.html
Price and Availability:
Lost Lands is free and will be available through the App Store on March 20, 2014.
Game Website:

http://www.spritelogic.com
Promo Codes:
PNHFF74NAPFJ
WJWWR3J9L764
YPXJYPTTLMKM
WXRJP9AHLFAL
ERN9NPHAW3FM
W39AFM4X49K4
HMXPF3LPW7PT
4RFAWTRML4KR
4FETX9HFXFPL
EEXMN3XX4JJH
HHANWK3T9WT7
MHJT73WH6THJ
H4HPTFRHHK6J
K3PTTHFER7LL
4H9XN7WJKNNP
7MM7R4A63NYE
JXLEAPA4WWA4
E9JXXXNAWYXN
T6XY6WPLLAEP
HKW64WMR7K7K
More codes could be posted daily until the release date.
---
Last edited by spritelogic; 03-15-2014 at

09:02 PM

.