Tales of Hearts R [JPN]
---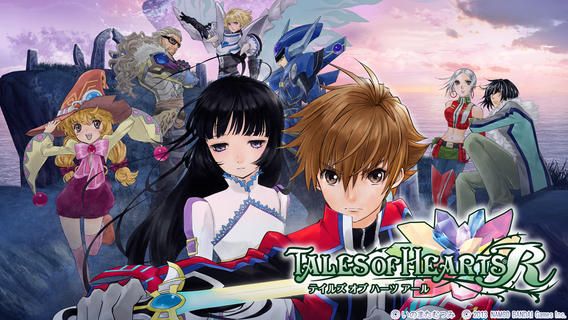 Description
[Warning] This application does not currently support iOS7.
* Operation is not supported for iPhone 4, iPod touch 4th Gen and older than these devices.
* Please make sure your device and OS are covered by warranty before downloading.
********************************************
"TALES OF HEARTS R" from the RPG series "Tales of" is now on iPhone, iPod touch, and iPad!!!
- Scattered in the distance. Your heart, I'll find it with you. -
A boy named Shing accidentally breaks "Spirune", the source of a young girl Kohak's emotions.
In order to save the girl who has lost her heart, Shing embarks on a journey to find the fragmented pieces.
********************************************
[Recommended model]
iPhone 4S、iPhone 5、iPod touch(5th Gen)、iPad 2、iPad(3rd, 4th Gen)、iPad mini
[Recommended OS version]
From iOS6.0, Before iOS7.0
[Disclaimer]
(1) Operation is not supported for the models and OS versions other than those recommended.
(2) Depending on your usage, there may be cases where operation is unstable even with the recommended models.
(3) Regarding recommended OS versions, although it says [iOSXXX or later] this does not guarantee that it will support the latest OS version.
[Other inquiries]
http://bnfaq.channel.or.jp/contact
********************************************
◆ The Mother Ship Title has been Vividly Restored ◆
 Released as a mother ship title in 2008, "TALES OF HEARTS" has been recreated.
 This magical world has been rendered with dazzling graphics.
Featuring characteristic of "Tales of" RPG series, over 10 new animation cutscene has also been added to the original version.
 You can now enjoy the main scenario with new fully recorded voiceovers.
◆ Party Characters Added ◆
 Shing's rival "Calcedny", the Crystal Knight, joins the fight as a new party character.
 Also, the game introduces Galando Grinus as a new ally, character art designed by Mutsumi Inomata.
◆ Don't let the enemy escape with "Chase Link", which lets you freely dash through the air in aerial battles ◆
 The "Tales of" series is characterized by its action packed battle system.
 In this title the original version's 2D battles have been converted to 3D. Plus, a new system "Chase Link" has been added, in which the new battle system ARC-LMBS (AeRial Chaselink - Linear Motion Battle System) is utilized.
When attacked, the enemy goes into a "Chase Link" state, making a new type of battle possible:
 An enemy in chase link becomes defenseless and can be thrown away by break attacks. Players can then instantaneously catch up with the enemy that is flying midair...
Move freely about the battle field and perform flashy aerial combos.
◆ An Overwhelmingly Realistic World ◆
 Experience higher adventuring quality with newly improved town, dungeon and field maps.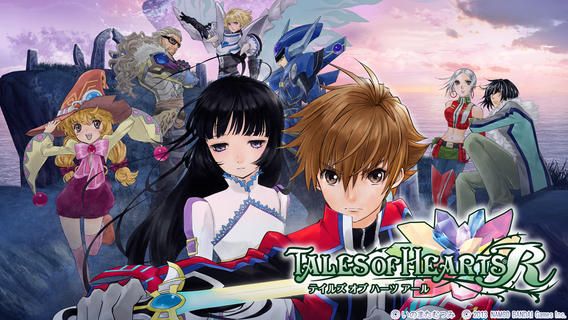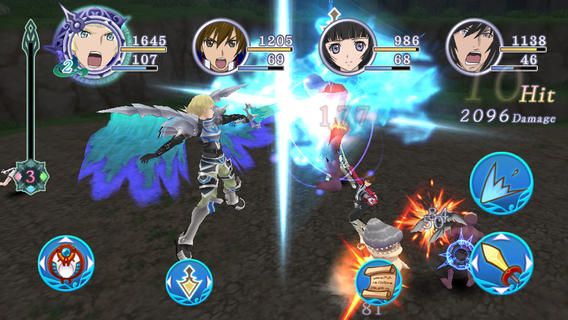 ---
Last edited by nicodemus82; 04-17-2014 at

09:14 PM

.