[FREE] Colors!
---
Colors! a new puzzle game from Qperience and Snowgrains is out now.
You can get it for free for Android from Google Play.
Just click here
Colors! is a puzzle game where you combine colored blocks so that they merge into one. There's only a limited space to play in and with every move a new block appears on the game area. So be careful with your moves, you have to merge atleast one block on very move or it's game over.
Here's a gameplay trailer in Youtube:
https://www.youtube.com/watch?v=cxUutTLAlP4
Youtube link
|
Pop Up
And a a screenshot as well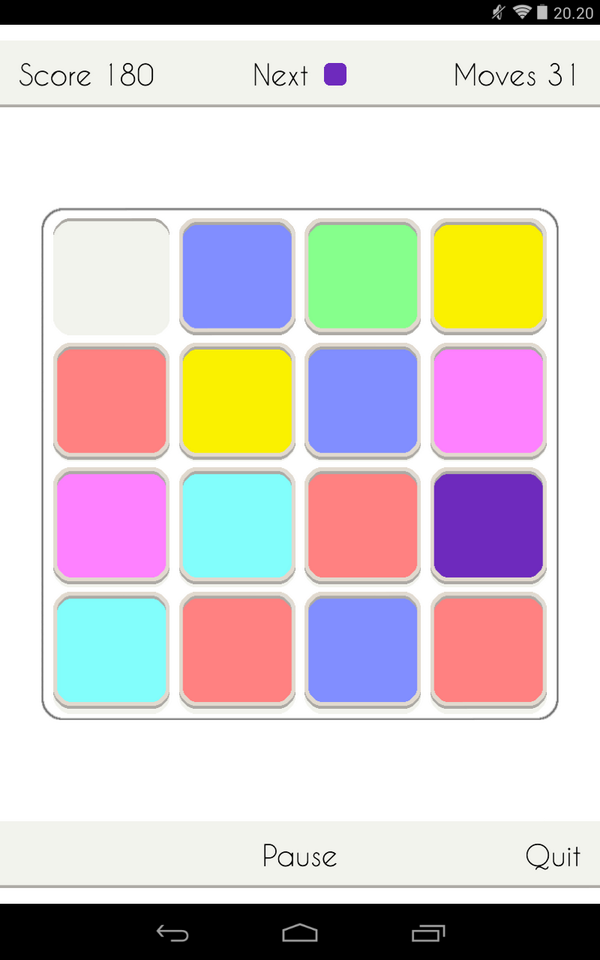 Download from Google Play