Balloon Cut - quest for feedback
---
Hi all,
Balloon Cut
is pick up and go arcade game. It reminds of BUBBLE TROUBLE or PANG games but it is conceptually different.
Here is
apple store link
so feel free to try it. For non US players there is also lite version of Balloon Cut.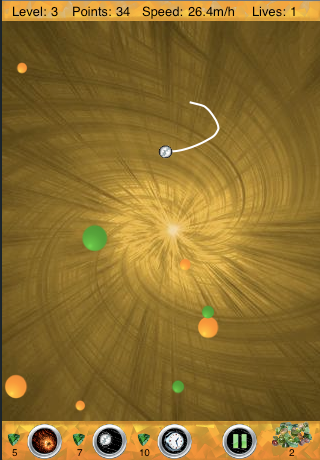 I would really appreciate if you leave any comment on iTunes or some review in contrary or just send me an e-mail. It would really mean to me if I have a feedback because I am developing the game constantly and more and more features are coming so any feedback is golden. Thanks, have fun and don't forget to post your thoughts
AXF6AJJXNJKK
7TWLHF9XEL9A
RWRHRXP6TAML
TTX64XMTTRX9
LPT66JYX4FPX
WKH4HA97YRYX
RPNFFH4PXM79
WE3K3NJYK6J7
EJ43K7W77YJR
MRJJ93RY47M3
P.S. Coming version will have challenge mode thanks to Scoreloop.
---
Last edited by kombadzomba; 08-20-2009 at

07:20 PM

.