Gravity Lab! by Mobile Snap
---
*Update* Out now:
https://itunes.apple.com/us/app/gravity-lab!/id427760902?mt=8
We originally posted here in
July 2011
, when we first
launched
"Gravity Lab!" and we wanted to thank everyone here at Touch Arcade for the continued support.
And now we are happy to announce we will be releasing our major (and first) Update for Gravity Lab!
We added many more levels, Challenge Levels, a Bonus Mini game, character customization, and more!
Even though it was already released nearly 3 years ago, we have prepared a major update, so it is more like a re-launch (V2). And Gravity Lab! will now be a free title. We already passed Apple, and will be launching by the
end of this month.
We look forward to your comments! (we will see about giving away some promo codes before release!)
Here is the launch Trailer:
Screenshots: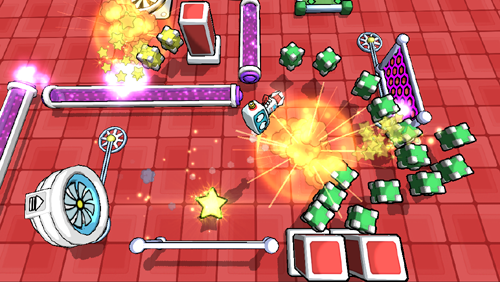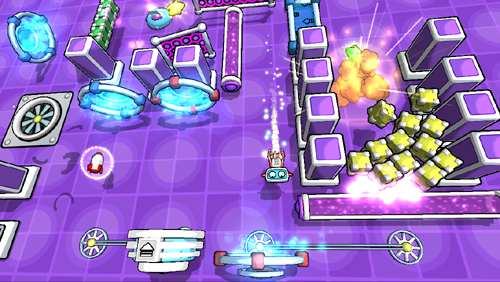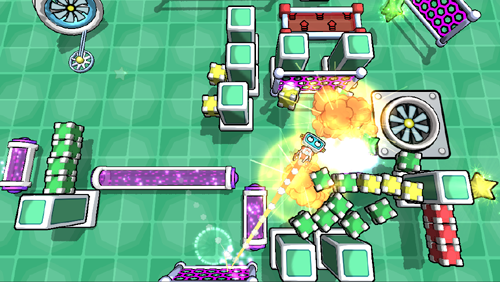 Release date: May 2014
Price:
Free
Website:
http://gravitylabgame.com
https://itunes.apple.com/us/app/gravity-lab!/id427760902?mt=8
Description
Navigate gravity shifts, bounce pads, portals, cannons, and more in this easy to play but difficult to master puzzle game.
When the scientist's away, you and his robot Steve can play! Help launch Steve through more than 200 levels of physics-based puzzles to collect stars and unlock new challenges. Gravity Lab contains hours of new levels and mechanics and a store featuring fun, customizable looks for Steve and extra lives for the all new 'Robot Blast' bonus game.
Key Features:
- 200+ levels including extra new challenges
- Bonus mini-game
- Realistic physics
- Store for Customizing Steve the Robot
- GameCenter support with Leaderboards and Achievements
- Optimized for latest devices
What's New:
- Lab 4: introducing cannons, rockets, and breakable pipes
- 90 Challenge levels: two new types of stars add all new challenges to revamped old levels
- 5 New levels in first 3 labs
-New Bonus lab - featuring "Robot Blast" mini-game with new game mechanics such as magnets and cube dispensers. Includes it's own leaderboards.
- Store: earn coins while playing to buy costume pieces to change your look and increase lives for "Robot Blast"
- Screen Capture: Pause the game at any time to capture in motion screenshots. Zoom and pan the camera to get awesome angles. Share your greatness via Twitter or Facebook.
---
Last edited by MobileSnap; 06-06-2014 at

12:56 AM

.