Habbo for iPad
---
--Post from Developer--
Following on from our soft-launch in Canada earlier this Spring, Habbo for iPad is now available in all worldwide App Stores with some awesome new features! Would love to have your feedback.
----------------
With 289 Million registered users globally, The leading retro-pixel-art virtual experience Habbo launches on iPad taking the 13-year-old online community teens know and love on the move for the first time.
Three key features have been added to our new mobile virtual world from Limited Release.
Messenger gives users the ability to send private messages and chat 1-on-1 with their Habbo friends on the go.
With the help of Avatar Editor teens can express themselves by customising their avatar with 1,000ís of clothing styles, accessories and effects to choose from.
A brand new Trading feature allows users the ability to swap their pixel art in-app and desktop purchases with others.
Habbo is completely free to play and includes optional in-app purchases, including hundreds of amazing retro pixel art items and designs, virtual pets and interactive bots.

Screenshots: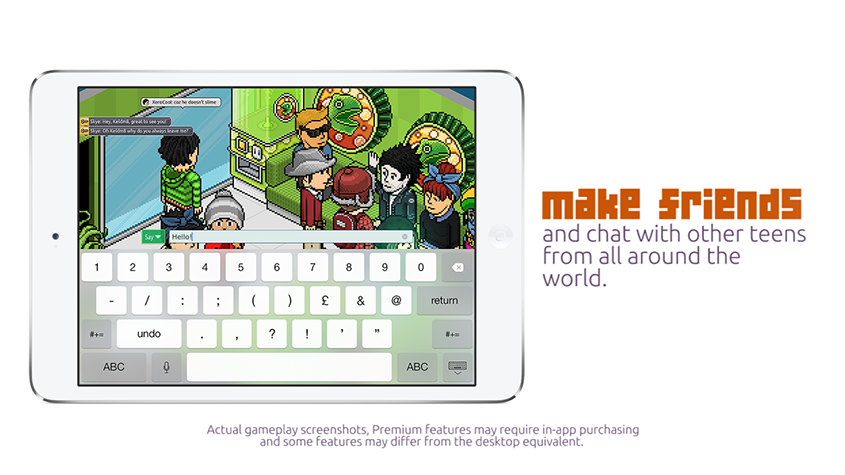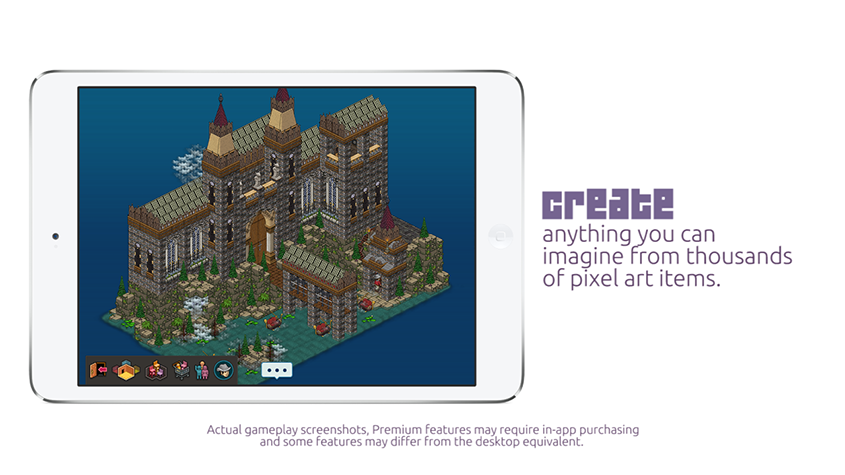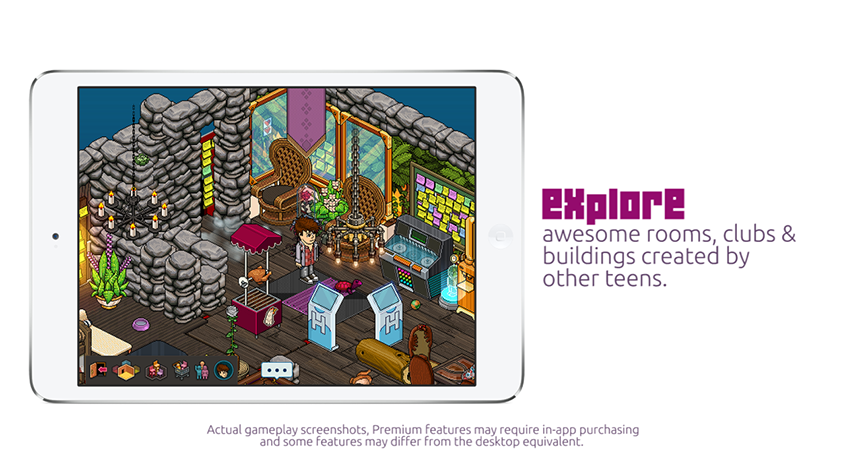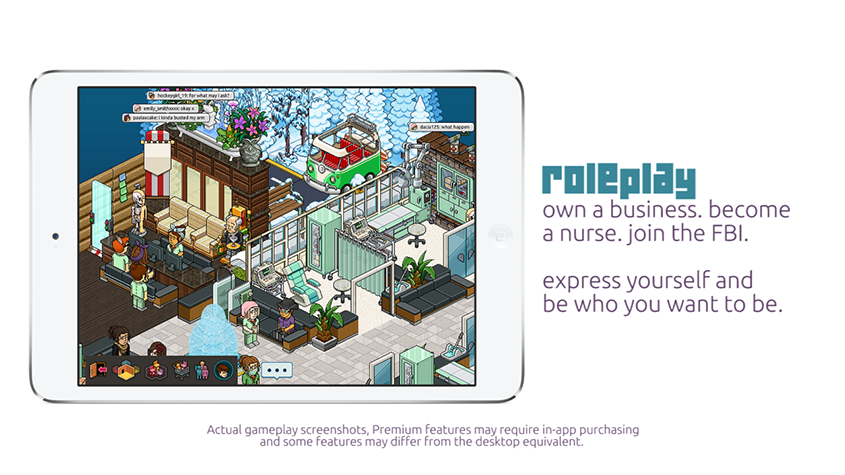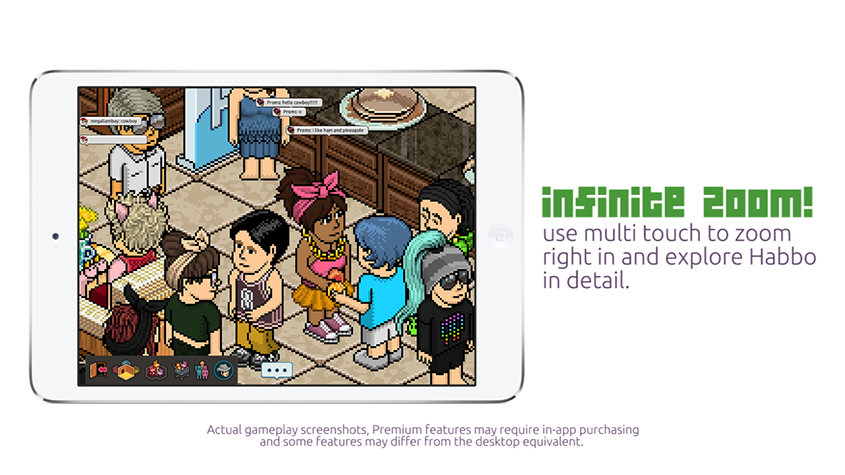 MAKE FRIENDS with millions of teens worldwide in live chat
EXPLORE thousands of epic rooms created by other players and BUILD your own experiences to share.
PLAY daily competitions, quizzes, events and quests
INFINITE ZOOM on the beautiful retro pixel art world
Habbo for iPad is supported on all devices from iPad 2+, and we hope to have Habbo available for select Android tablets Autumn 2014!