Support our Sponsors:
| | |
| --- | --- |
| The Day Of The Totems - puzzle platformer with a twist | |
06-08-2014, 07:51 PM
Banned

iPhone 4, iOS 7.x

Join Date: Oct 2012

Posts: 4,707
The Day Of The Totems - puzzle platformer with a twist
---
Saw this game on
TIGForum
http://poandthemachines.com/thedayofthetotems/
The Spirits of nature are in danger!
Help the Totems get together again! Solve the puzzles created by the contrived entrepreneur Guy Unknown and save the spirits of nature! Or just enjoy the game and forget about complex plots!
Youtube link
|
Pop Up
It's a puzzle platformer, and I say "with a twist", because the player character is part of the puzzle. The objective is to complete the totem, by reuniting the different parts, and getting to the exit.

- Over 45 different levels, among 3 different daytime settings
- Six different gameplay elements, combined to form over 30 different posibilities
- Lovely living totems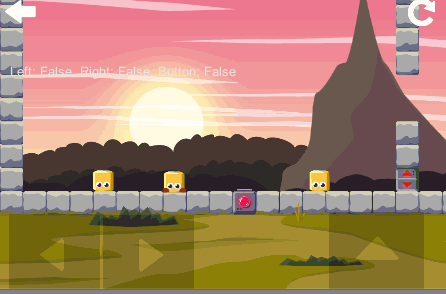 Currently available on:
Amazon App Store

Coming soon to:
Android
iOS
OUYA
And whatever else works with Unity
06-09-2014, 04:42 AM
Junior Member

Join Date: Jun 2014

Location: Zurich, Switzerland

Posts: 3
---
Cute idea
Good luck!
06-09-2014, 09:15 PM
Junior Member

iPhone 4S, iOS 7.x

Join Date: Jun 2014

Posts: 2
---
Hey guys!

i'm the developer of the game, since I'm a one man army, my progress is really bit by bit. I'm open to any question you may have about the game.

Thanks for the interest!
Posting Rules

You may not post new threads

You may not post replies

You may not post attachments

You may not edit your posts

---

HTML code is Off

---