Stranded - A Mars Adventure (retro platformer/runner upcoming!), from Tama Games
---
Announcing our upcoming title, Stranded!
CLASSIC RETRO PLATFORMER
Stranded is a retro platformer/runner, set in Mars. You play as an astronaut, sole survivor of the first manned mission to the planet, which has crashlanded on the surface.
A STRUGGLE AGAINST TIME
There are no enemies in Mars, but for the lack of oxygen. You need to keep moving, trying to find out the few precious O2 bottles that got scattered around the surface when your ship collapsed before landing.
Time is against you, and every step you take can be a step closer to salvation or a gruesome death by asphyxiation.
SOME UPGRADES FOR MORE FUN
After a few more tutorial-oriented levels... things get more complicated! Oxygen is scarce, and the planet is not your friend. So you can upgrade your suit to improve your chances, by expanding your O2 tanks or increasing your power to be more resistant and jump higher.
Yes, there are no convenience stores on Mars. But it just so happens that the wreckage also scattered spaceship parts across the surface! And the astronaut is also a mechanical genious who can build anything given enough parts.
WHO WE ARE
We are new here so, just as an intro, we are... Another one of those indie companies that keep proliferating lately! Created by gamers, and for gamers. We (all two of us) build what we want to play - and we hope some people out there will agree with our taste as well!
And here are some
screenshots
!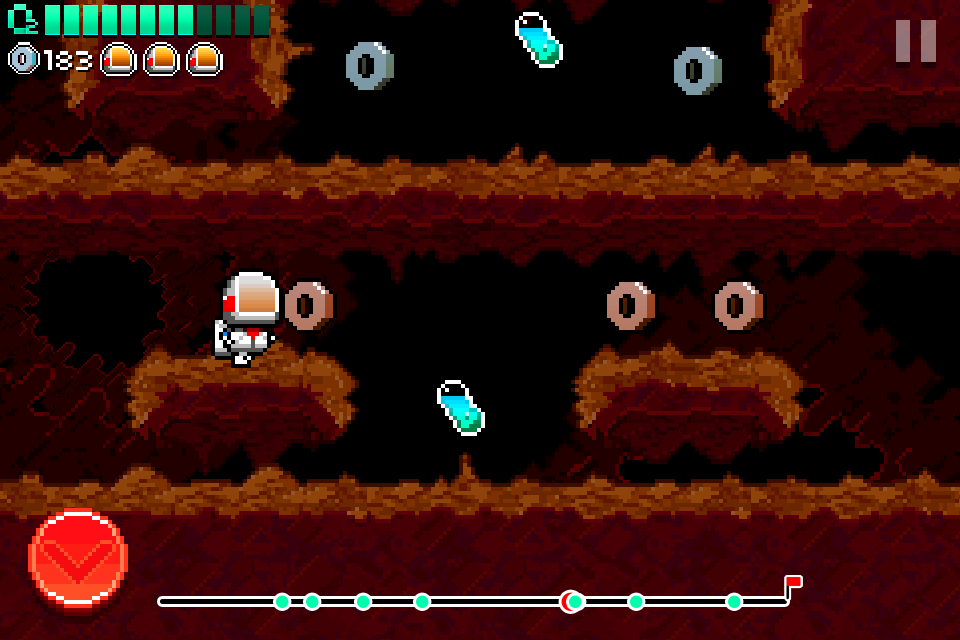 We are close to completion here, just polishing some minor details, and will be ready to release.
Let us know what you think, we hope you like it!
Visit us at
www.tamagames.com
, and follow us on
twitter
!