Square Siege
---
Hi!
My new game,
Square Siege
, will be out this thursday (June 26).
It will be free with no IAPs and no ads :-)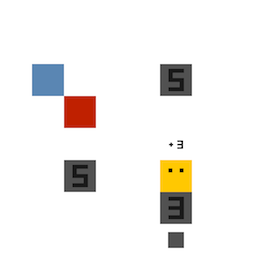 About the Game
After releasing
Amber Halls
and
Power Grounds
, I was working on a 3rd roguelike, but it turned out to be bigger than expected (still working on it). So, I started working on Square Siege as a side project and it turned out to be very fun and challenging.
Square Siege is a very small scoring game that requires a lot of skills and good decision making. Also, figuring out all the rules is part of the challenge/fun. The game is so small that I decided to make it free.
Contact
You can visit my website:
axaxaxas.com
.
You can also follow me on twitter:
@diego_cath