[New Game] Frozen Winter Wonderland - Fun Free Game
---
DOWNLOAD THIS FREE GAME at
http://mokoolapps.com/frozenwinterwonderland
FROZEN is fun, addictive game that will keep you playing for hours with 250 levels which keep getting more and more challenging as you play.
Each level has a mission, complete the mission by collecting the ice crystals in the given time and avoid bombs, to pass the level.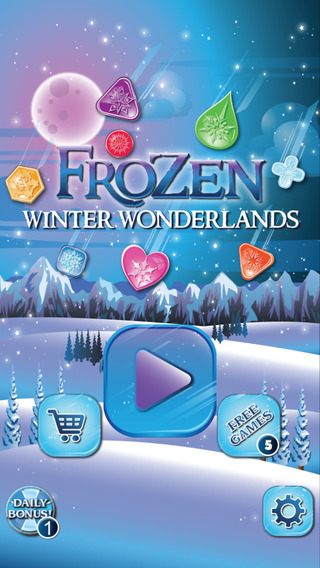 Game Features
- 250 levels – each with a unique mission
- Spin Wheel for prizes
- Awesome Bonus's
- 8 different ice crystal to collect combination
- Get 3 of the same ice crystal, earn a bonus in the game
- Extra power ups include bigger bucket, double lives, 2x ice crystals multiplayer double time.
- Bonus game – Earn 3 stars by getting only the right ice crystals in the bucket
- Boosts for more time
- Boosts for more lives
- Boosts for 2 time ice crystals multiplayer
- Boosts for bigger bucket
- Full Version available to open all levels
Play Frozen Winter Wonderland