Solitaire FRVR (by FRVR)
---
Hi All,
I just released my first HTML5 game called Solitaire FRVR.
It's an early release and you would do me a huge favour by testing it on your device and posting general feedback. Likewise feature suggestions are very welcome.
Play it here:
http://solitaire.frvr.com/?ta
(Apparently I don't know how to post links
)
Best,
Chris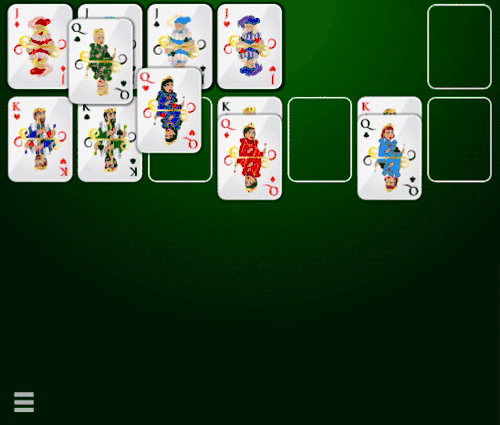 Solitaire FRVR is a true to the original remake of the classical Klondike Solitaire game everyone knows and loves. The game features vibrant graphics, smooth animations, the classical jumping card ending, and works great on any Computer, Tablet or Phone.
Solitaire FRVR main features:
Classic Klondike Solitaire rules.
Beautiful graphics.
Smooth animations.
Classical jumping card animation.
iOS, Android and Windows Phone support.
No need to install anything, works without Flash or Java.