Ozma vs The 9's, an addictive test of patiences, composure, and riches!
---
Update 2: Ozma vs The 9's is available for iOS now FREE! Read Comics and Accept the King's Challenge and earn his loot in this addictive game! https://itunes.apple.com/us/app/ozma-vs-the-9s/id911653790?mt=8
Please check out our new upcoming platformer as well, The Foolish Brave - To Challenge a God!

http://forums.tigsource.com/index.ph...195#msg1077195

Update 1:
Just finished final wave of play testing and making some finishing touches! We find the game to be extremely addictive... maybe it's the music...
Note: Ozma vs The 9's isn't suppose to be revolutionary, it is addictive, has groovy music, and rewards! A second game, a platformer in progress however will feature amazing visuals, voice acting, and a high level of difficulty, hope to see you then!
Added:
Players can earn crowns for for exceptional performance against The 9's
Clearing a score of 99 four times in a row will bestow upon you the legendary golden armor of King Ten himself!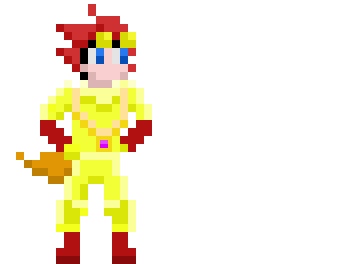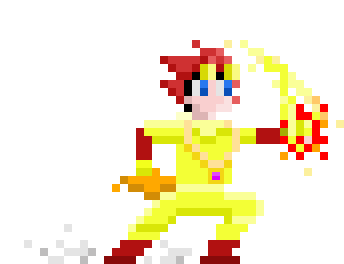 Screen shot of actual game play!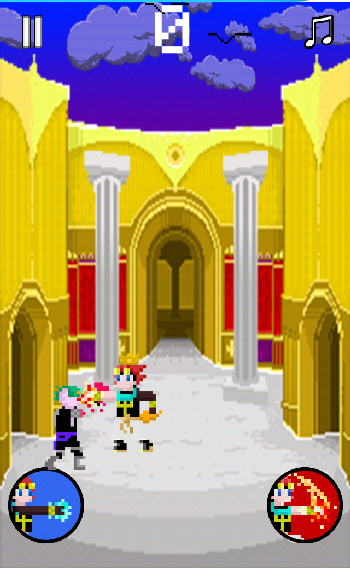 -----------------------
King Ten has issued a challenge across the land: "Any sole individual who can best my Army of 9's in combat, shall instantly become to richest man in all the land." You Ozma Alcaeus, are that challenger.

Ozma Alcaeus
Smash Attack!
Hi everyone! I'm announcing a simple game based on my comic series and original characters!
(
www.thefoolishbrave.com
)
My vision as a game maker, is to make games that are either visually astounding, or unforgivably hard, maybe both. I am currently working on a epic platformer, but in the meantime...
I'm releasing Ozma vs The 9's, a hardcore test of endurance and coordination for those who can defeat all 99 of the King's men!
King Ten has issued a challenge to any man in which he will stake his entire fortune on the line to anyone who can defeat his Army of 9's (99 9's to be specific). With a little patience and a lot of reaction time, you just might be able to claim the king's loot!
Here is some artwork with screen shots to come!

Trying to smash on a rogue will only get you hurt.
The arena is where it all goes down, prepare for a nonstop rush of enemies coming from both sides!
Expected release will be in just a few weeks!
http://tapastic.com/series/The-Foolish-Brave
---
Last edited by thefoolishbrave; 11-10-2014 at

08:11 PM

.