Coming soon : Binary Rush
---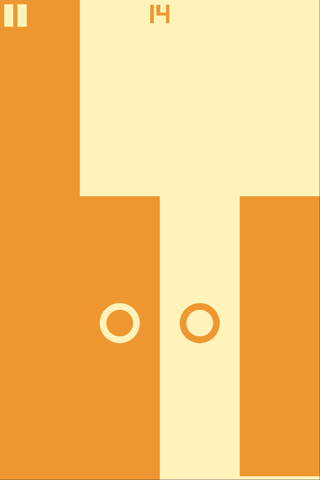 Hi folks!
I'm here to introduce my upcoming game : Binary Rush.
Binary Rush is a simple but challenging game that will mess with your head. It's a simple endless scroller, but you control two dots, each in a lane with mirrored colors. This creates some interesting challenges.
The game has just been released to Android, and is waiting for review by Apple. It will be free with sporadic ads, and an option to remove them.
Enjoy!