Multi Breaker: brick breaker for 2 players
---
Hello,
I want to show you my next game on iOs: Multi Breaker. I am working on it and I think it will be ready for the end of October.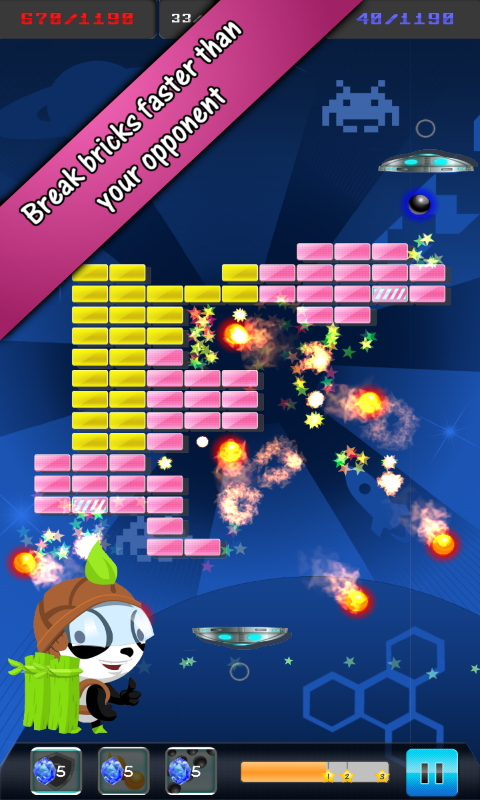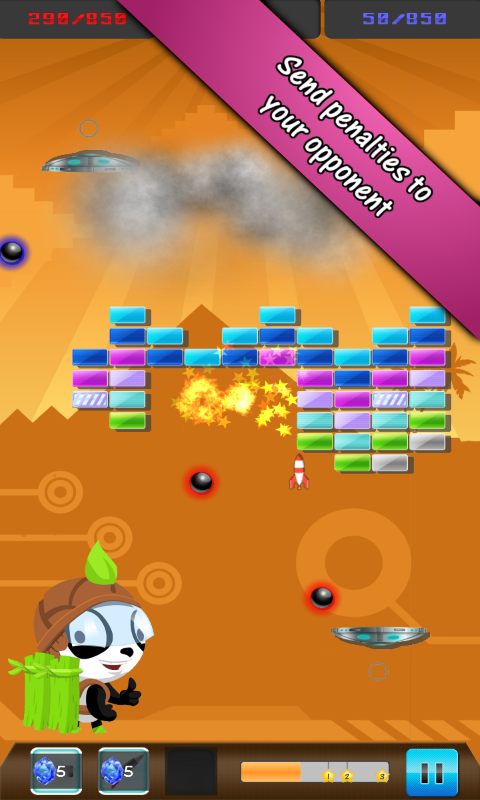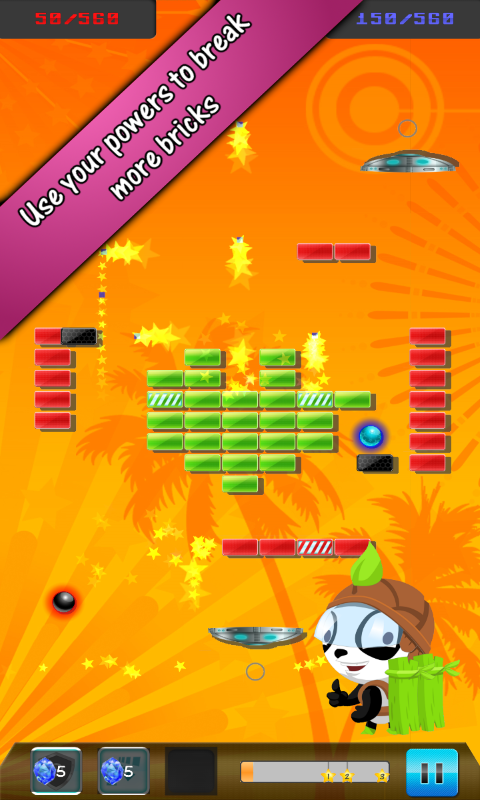 Hope some of you like brick breaker and want to try a new way to play.
You have 5 differents objectives and 7 worlds. You must fight against the Cpu to progress and can play against humain.
I will do my best to add real time pvp and challenge.
Stay tuned