Sol Avenger (by Quantum Forge) Space arcade exploration
---
Buckle up for a rip roarin' action packed sandbox space arcade shootem'up for mobile, PC, Mac, Linux and more. Depending on funding, our team will build for additional platforms. We've rigorously play-tested Sol Avenger to find a perfect balance between quality and performance. This game is playable, running at a high responsive frame-rate on android and PC right now.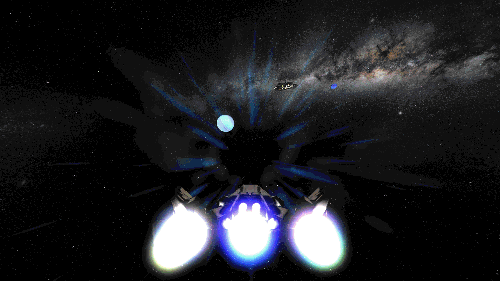 We have developed an entire solar system modeled after our home Sol system with over 40 different enemy types, 10 different player weapons, achievements, missions, power-ups, bosses, planets, asteroids, comets, moons and other types explorable celestial bodies. We also plan on adding more achievements, missions, space stations, space debris fields, cities, space stations built into asteroids, and much more.
Player control has been tested and polished to the point where it feels incredibly fluid on touchscreen or PC. Blasting away at the alien invaders feels really smooth and satisfying. Players can fly directly in and out of celestial bodies seamlessly, in real time. For example, the player can fly around earth and explore it then fly upwards into space rising above the clouds to burst through the atmosphere into space without loading times.
It's a fully realized universal sandbox ready for exploration and we plan on adding so much more. Finally, the terrain, atmosphere, lighting, mountains, valleys, rivers, lakes, oceans and so on react to the way the game is played. Many factors can change the way space and celestial bodies look like over time reacting as the variables dictate to further immerse the player in the universe making it look and feel realistic.
More info:
http://www.quantumforgegames.com/
http://www.indiedb.com/games/sol-avenger/#4903241
https://twitter.com/quantum_forge