Vigil RPG - 8-bit-style RPG - releasing 11/11/2014!
---
Vigil RPG is an 8-bit-style turn-based RPG, coming this Tuesday, 11/11/2014!
Features
* Designed for fun, NOT monetization! No IAP, ads, timers, or even review nags.
* Portrait orientation and easily playable with one hand. NO on-screen D-pad! Movement is via tap controls designed for iOS devices.
* Highly tactical combat where you need to pay attention to what the enemy is doing each round and react accordingly.
* FAST combat. Each combat round takes only a single tap to choose and action, and as little as 1 second to play out. Ideal for 60-second play sessions.
* Combat system is based on very low numeric values, so it's possible to calculate exactly which actions can be combined to efficiently defeat an enemy.
* Game progress is always automatically saved, even in the middle of combat. No save points!
* Full Gamecenter support with leaderboards and achievements.
Screenshots
Title screen. Jump right back into your most recent game with a single tap.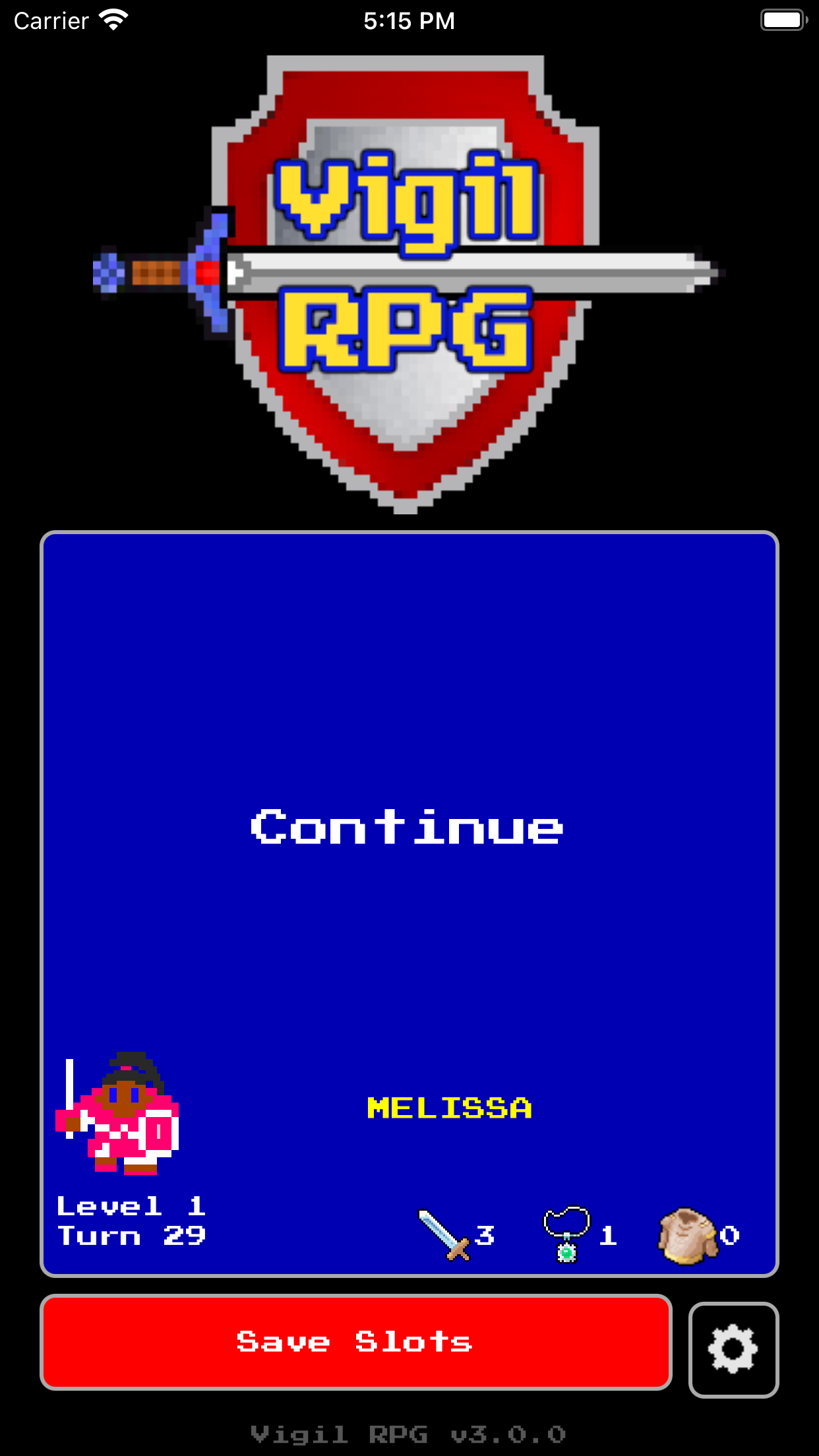 Story / plot is delivered via brief eBook-like sequences.
Combat. MP partially replenishes each round; it's up to the player to spend all of their MP to defeat the current enemy as soon as possible (but have a partially-depleted MP gauge for the next battle), or to try to preserve some MP.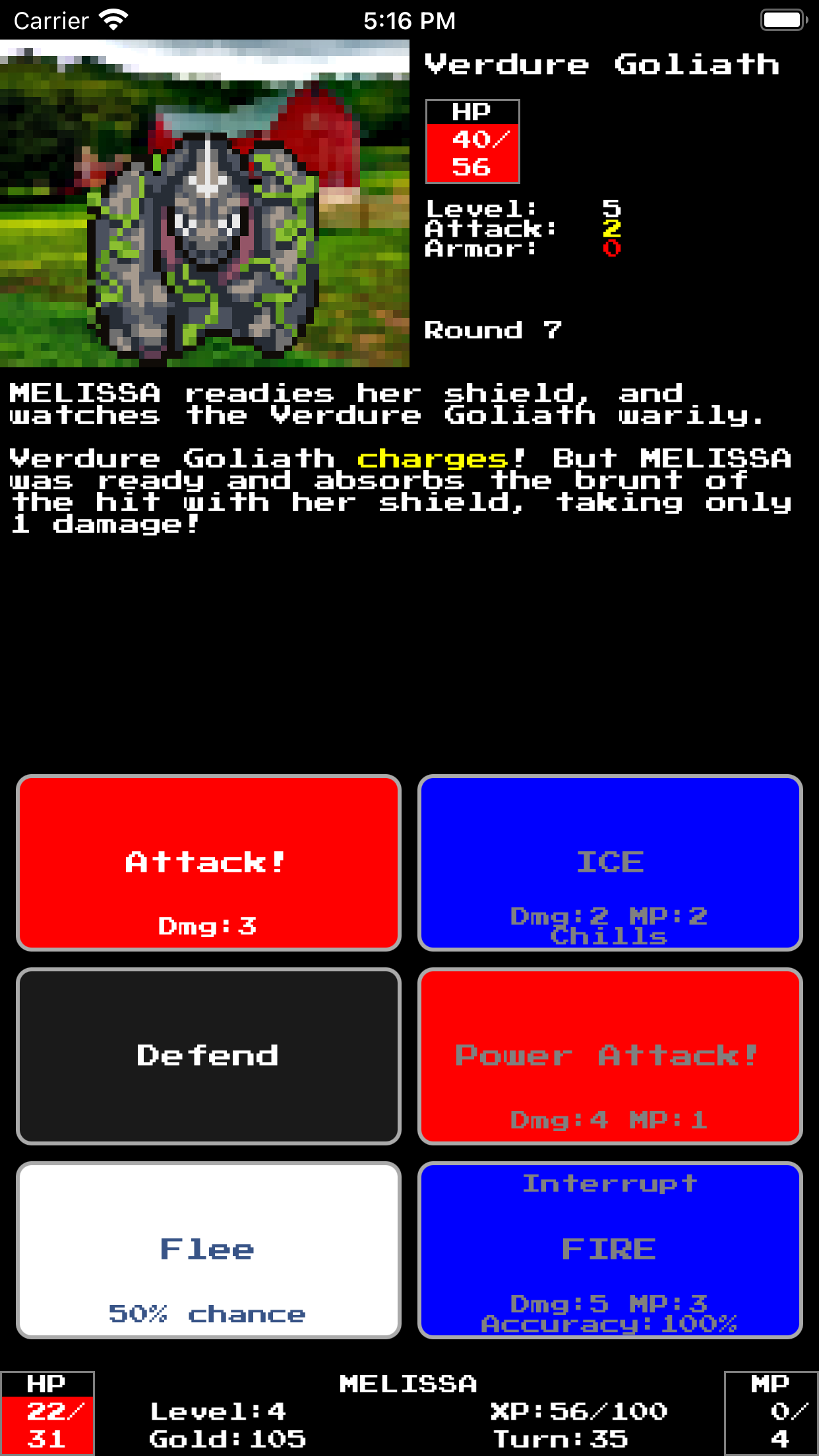 World map. Traveling to a new map location, as well as some other actions like resting at the Inn or being defeated in combat cost one or more turns. Game leaderboards and quest rewards are based on being able to complete quests (and ultimately, the game) in the fewest number of turns. The most skilled players will be able to defeat enemies very efficiently, not needing to go back to town to rest as often, and therefore taking the fewest turns!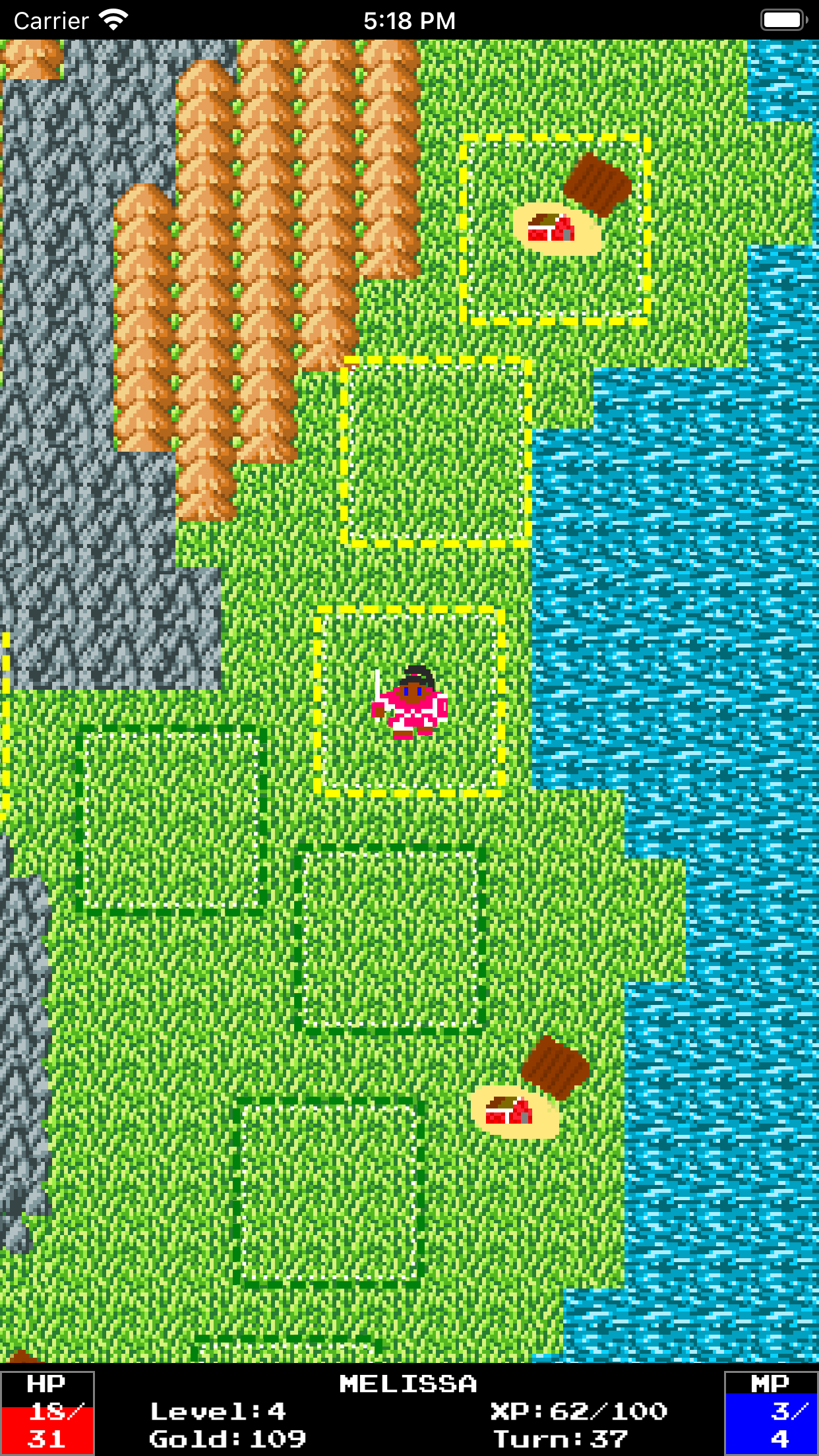 If you like handheld RPGs with fast combat that really reward player skill, you'll like Vigil RPG!
Feel free to reply here on TA or reach out if you have any questions!
Game website: aggromagnetgames.com
Twitter: @AggroMagnetGame
Facebook: Aggro Magnet Games
---
Last edited by AggroMagnetGames; 11-06-2014 at

05:31 PM

.