Quantum Sheep's DOCKING SEQUENCE -Like the docking bits from Elite but in 2D Pixelart
---
Hi there, I'm Quantum Sheep!
You may remember me from such games as Air Supply: SOS, Air Supply - Infinite and Air Supply 1bit Run.
That's a lot of Air Supply! :O
Anyway! I've managed to sneakily make another game out (hopefully) next week if the review process goes well!
The game's called 'Docking Sequence' and here's a pic of the game, waiting patiently for review: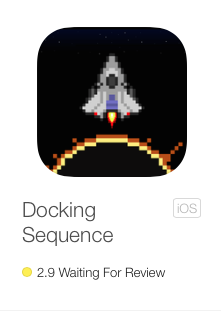 BLESS!
So, the game's a bit of an odd one to describe. Essentially, you're in a space ship and you have to 'Dock' with the rotating space stations.
A successful dock will move you onto the next level (There's 100 levels in all).
*edited to add* Here's a video:
Youtube link
|
Pop Up
I was definitely going for an Elite/2001 vibe with the game, and here's what it looks like: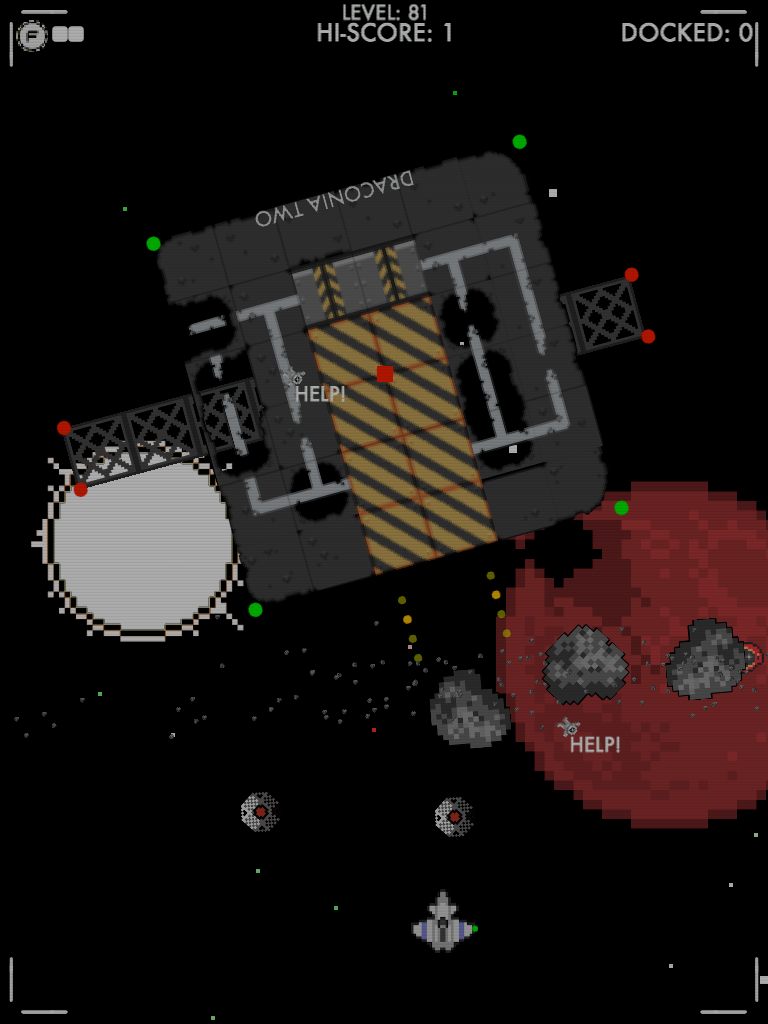 You'll be able to unlock new ships (10 available), new music (six tracks I think!) and new colour palettes (10 in total).
Here's a look at the title screen in VB Red for example: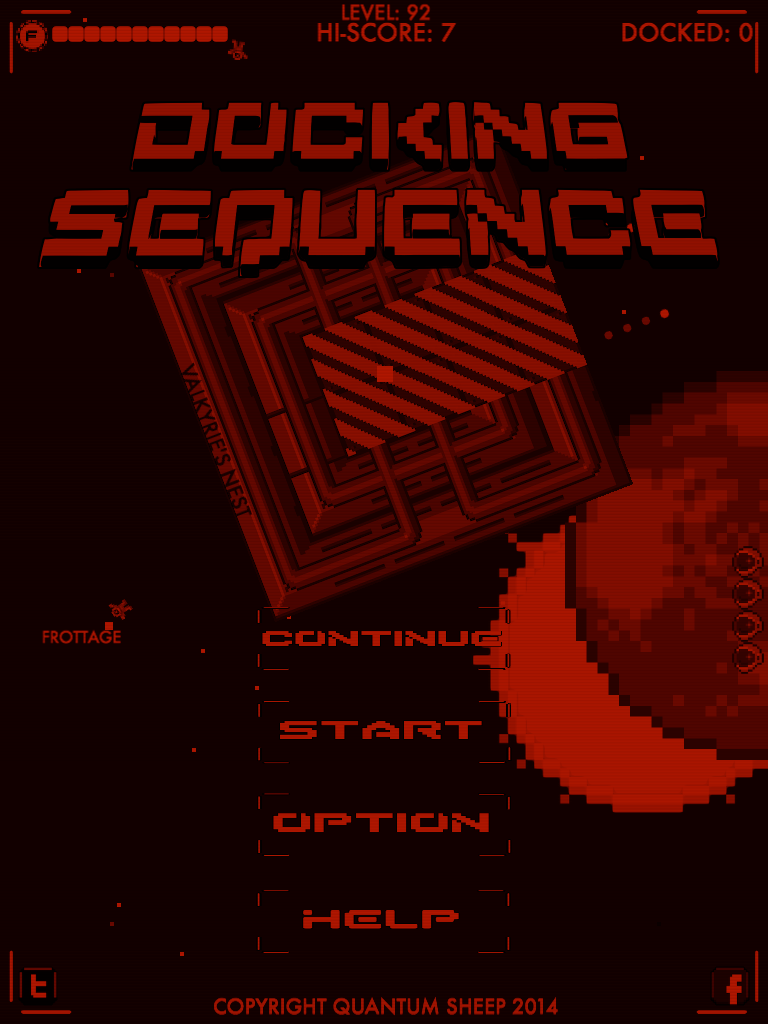 Movement involves swiping in the direction you want to move in. How hard you swipe controls how fast you move.
Tapping the screen will stop your ship moving!
Every time you move/stop you'll use up a unit of fuel (top left corner).
If you run out of fuel you have five seconds to dock before you explode!
Any fuel remaining when you dock is added to your collected total. Any astronauts you rescue are also added.
But only if you dock successfully! :I
Of course, docking is never easy (as anyone who ever played Elite knows!) but I've made it even more challenging with hazards!
These include Asteroids, pirates, wormholes, mines and even mysterious black Monoliths
I made the game in about a month (the last one, Air Supply SOS, took almost 4 years on and off) and I fell in love with it. I hope you guys will enjoy it too!
It'll be just $1 with no IAP and no ads - will try and get a video for you lovely peeps by the end of the week!
Any questions then please fire away!
Thanks for reading!
QS =D
---
Last edited by quantumsheep; 12-10-2014 at

12:26 PM

.