Atomic Squeeze - Fast Paced Puzzler with Distractions Galore
---
Hi all, This is our third mobile game, and we're happy to say it's about done and ready to ship off to Apple for the always interesting approval process. Here's a few screenshots and a promo video: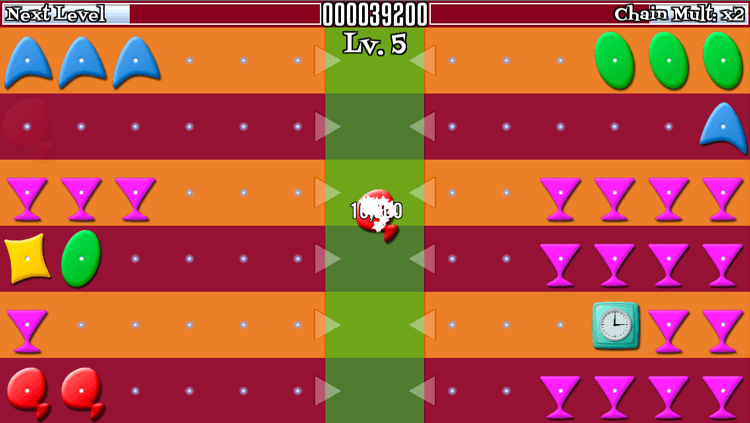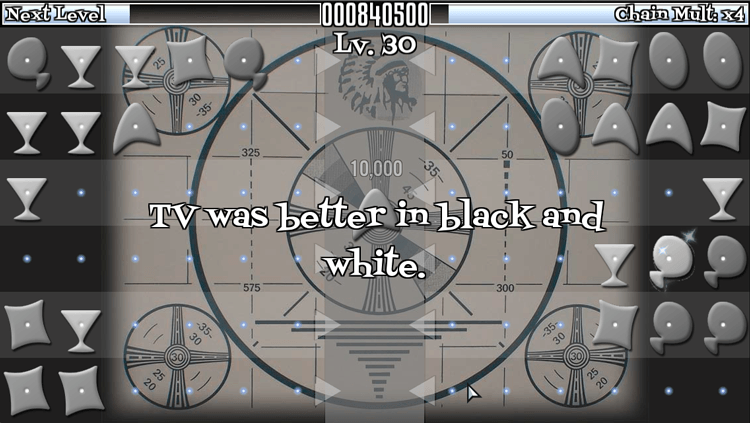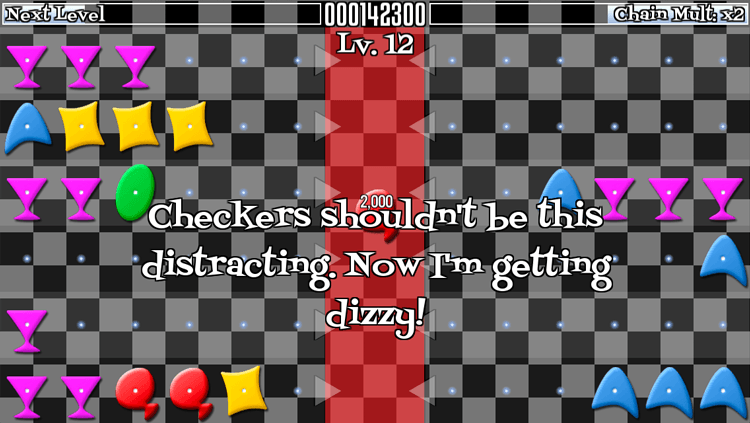 And the App Store blurb:
Step back into the Atomic 50's for a fast paced puzzle game that will test your reflexes and ability to think quickly. Inspired by one of our favorite mid 90's puzzle games, Zoop, the rules are simple:
-- Shoot a piece that matches your current color and it is cleared away.
-- Shoot a piece that's a different color to swap with it.
-- Clear long chains quickly to score more points.
However, we're not going to make it that easy on you. Atomic Squeeze features a series of distractions designed to get in your head and throw you off your game. From changing colors to distracting backgrounds to exploding pieces, the game will keep you on your toes.
Key Features:
-- Retro 50's theme, with a fun cool cat jazz soundtrack composed just for this game
-- Infinite levels, as long as you can stay alive!
-- Plenty of different backgrounds, mechanics, and distractions to trip up even the best players
-- Special pieces with different effects to help you out of jams
-- Connect to Game Center to share your high scores
-- No IAP or Ads
---
Last edited by WarriorGeneral; 01-23-2015 at

05:17 PM

.