World of Khaos - a post-apocalyptic Tower Defense game
---
World of Khaos a post-apocalyptic tower defense game now available on the
Mac App Store!
World of Khaos for Mac on the
BEST NEW GAMES list spot #1
!
Get the game while it's hot!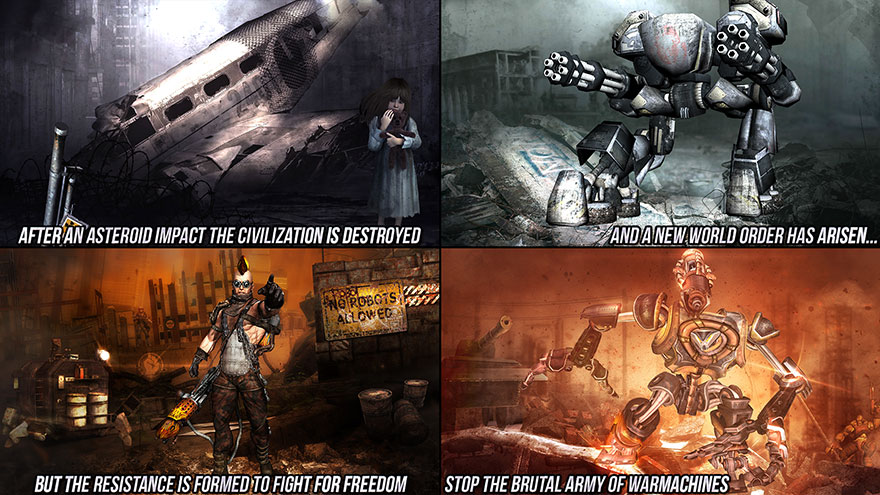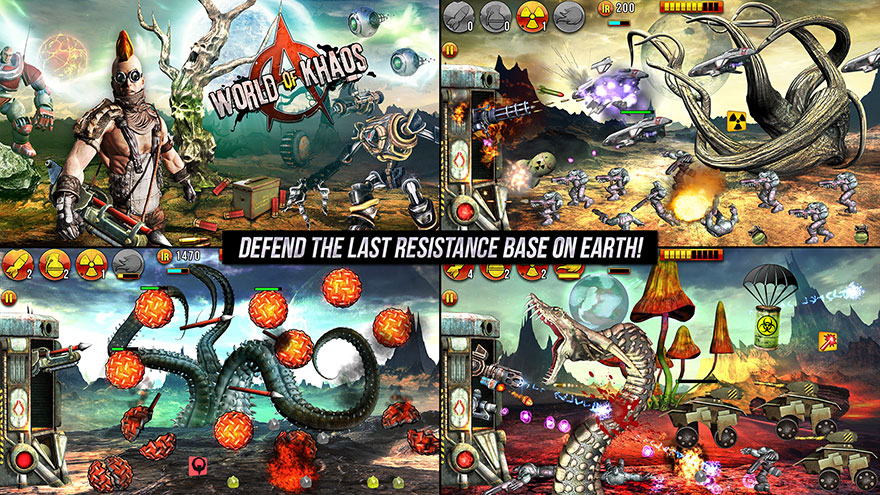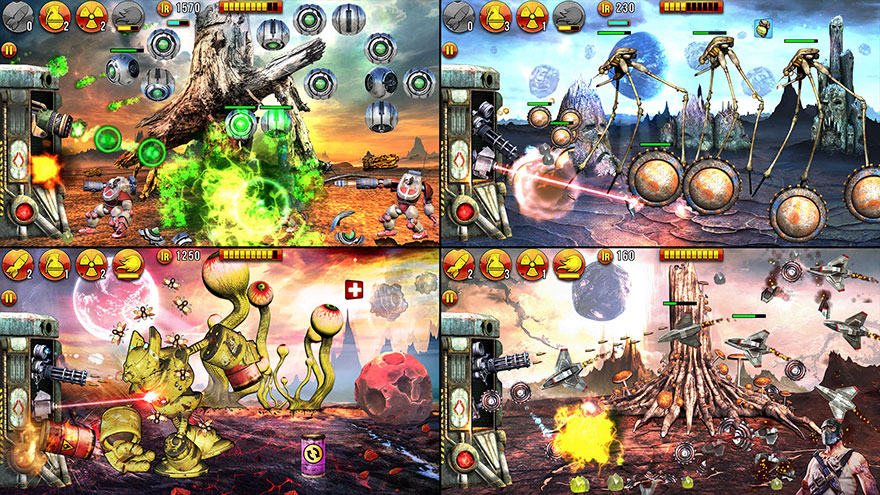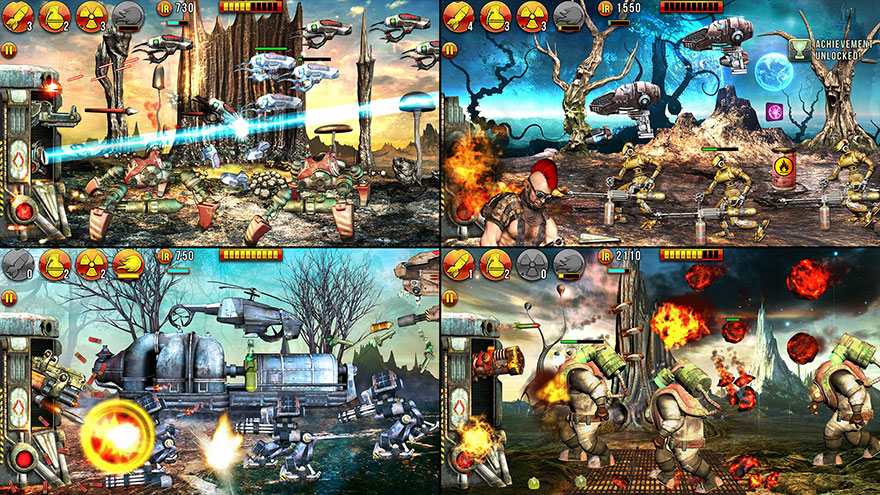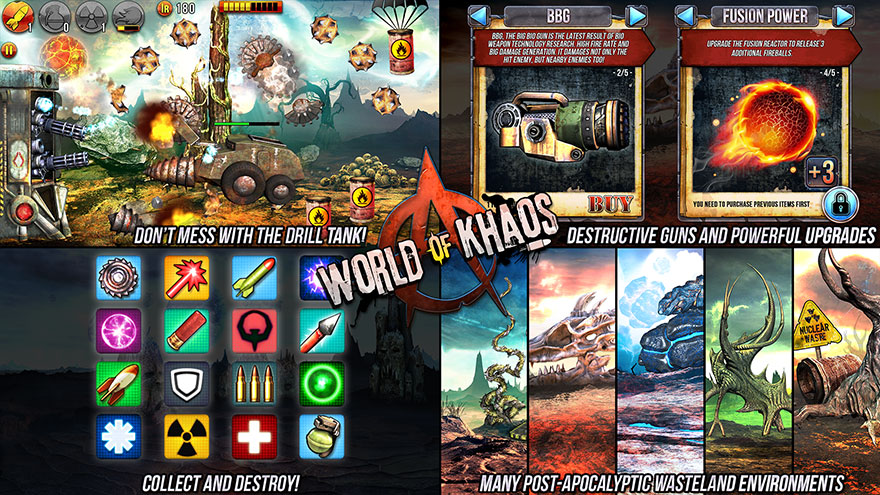 Hey guys! We are excited to announce our upcoming game World of Khaos.

What is it?
World of Khaos is an upcoming tower defense game set in a post-apocalyptic world. This adrenaline-pumping tower defense game casts you in the role of the leader of resistance. After an asteroid impact on Earth, the civilization is destroyed, and a new world order has arisen. A fanatic rules the world with an unstoppable army of robots, mutants and cyborgs.
The player takes command of the last resistance base, and with an arsenal of powerful weapons and upgrades needs to defeat the brutal army of war machines. Itís all-out chaos and mayhem from the very start. Players will enjoy the intense and nonstop action that never lets up until the credits roll. With many upgrades, power-ups, achievements, wide variety of enemies and big bosses this game will take tower defense games to a whole new level.
App Store Link
The game is now available on the
Mac App Store!
Languages
English, German, French, Spanish, Italian, Russian, Japanese, Korean and Simplified Chinese.
The story?
On September 29, 2028 an unexpected asteroid with high iridium content hit the Earth with catastrophic consequences. With extreme amount of dust, moisture and radiation it destroyed the civilization, as we know it. The survivors concentrated around the remaining water resources and formed heavily guarded districts. Local wars between districts were common. Soon after the impact, iridium became the world currency.
The location of the asteroid impact was the area with the highest iridium content. District 1, the closest to the impact soon started to exploit the good properties of this rare metal to create the most advanced army of robots, mutants and cyborgs. War was always about resources and control. This time is no different. With superior technology, plenty of iridium and a fanatic leader obsessed with domination, District 1 quickly crushed the districts that didnít obey to the new world order.
District 13 is the only remaining place on Earth where the people are still free. They founded the Resistance, the sole fighting force for freedom and the mankindís last hope, led by a man called Punk. The brutal army of war machines is at the doorstep of District 13. As it turns out soon, a much greater challenge is awaiting them here. Let the battle beginÖ
Game features?
* Two dozen of enemies ranging from robots, mutants and cyborgs
* Big bosses
* Wide range of weapons and power-ups
* Beautiful and unique post-apocalyptic background for each stage
* Rich particle effects
* Achievements and leaderboards
* Adrenaline pumping music
* Plenty of sounds effects and voice-overs for the characters
More info?
Rapid Turtle Games
Twitter
Facebook
---
Last edited by FlagellumDei; 02-13-2015 at

01:37 AM

. Reason: Best New Games