Hero Age - Highly customized RTS game
---
Hello guys, this is Goya Studio
We just come back and introduce you guys new upcoming title
HERO AGE - the REAL TIME STRATEGY
mobile game, where you can build up your OWN badass playstyle. Ready to clash with other's strategy?
Our main goal is to focus on original trait: to feature a strategic layer in addition to tactical combat.

Customize and specialize your playstyle: Recruit from many unit classes with plenty heroes and spells, combine them with a huge armory and elements, choose the right ones and right time to upgrade them all. No combination can be the same, each is unique.

Understand and make wise chose: Each battle have various of enemies with certain high and dynamic AI, so you must understand your army's abilities to choose suitable battle units into battle deck according to enemies' capabilities.

Tactical combat: enemies have their own strategy, which may transform from time to time, so you have to choose your own way of maintaining your victory - way of combining heroes and spells.

Platform: available on IOS and Android
How to play this game?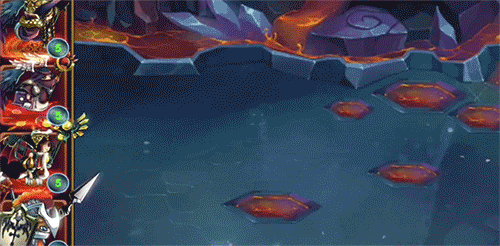 Easy to play with simple gesture
: drag and drop on proper lanes to spawn your heroes and cast Spells to defend your ark Argo, or to attack enemies' barricades and conquer the battles.
Simple winning objective
: defeating your opponent's castle.
Beware of the mana
: Every Heroes and Spells must require resource of mana to be summoned
This is some arts of our core Unit classes
1. WARRIOR
Heavy armored fighters armed with sword, specialized in closed range combat. Very versatile with good HP, they're able to fight and hold the front line as well.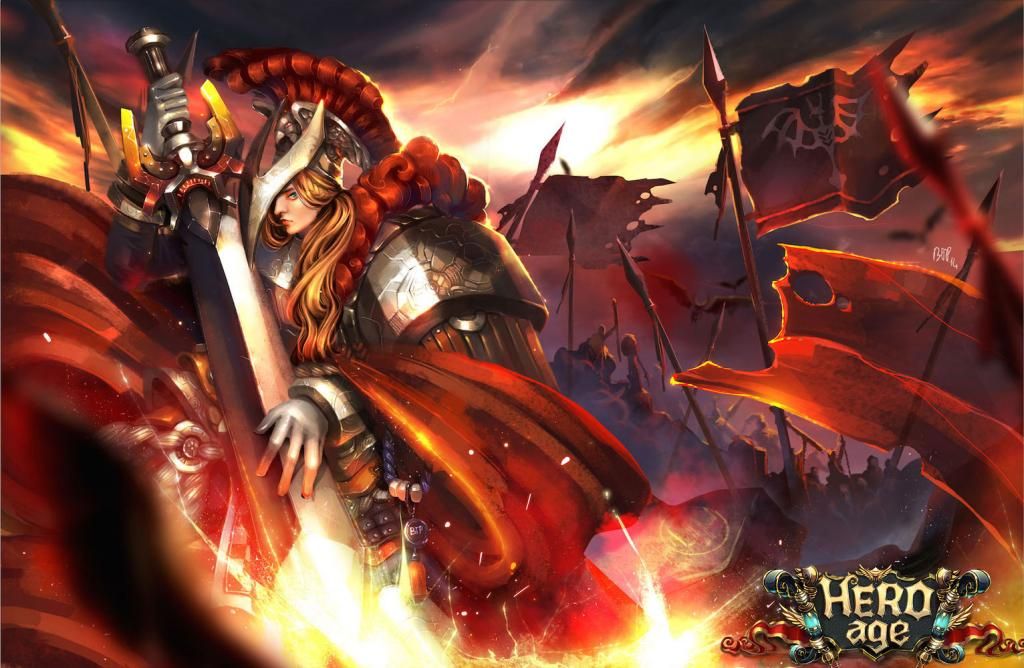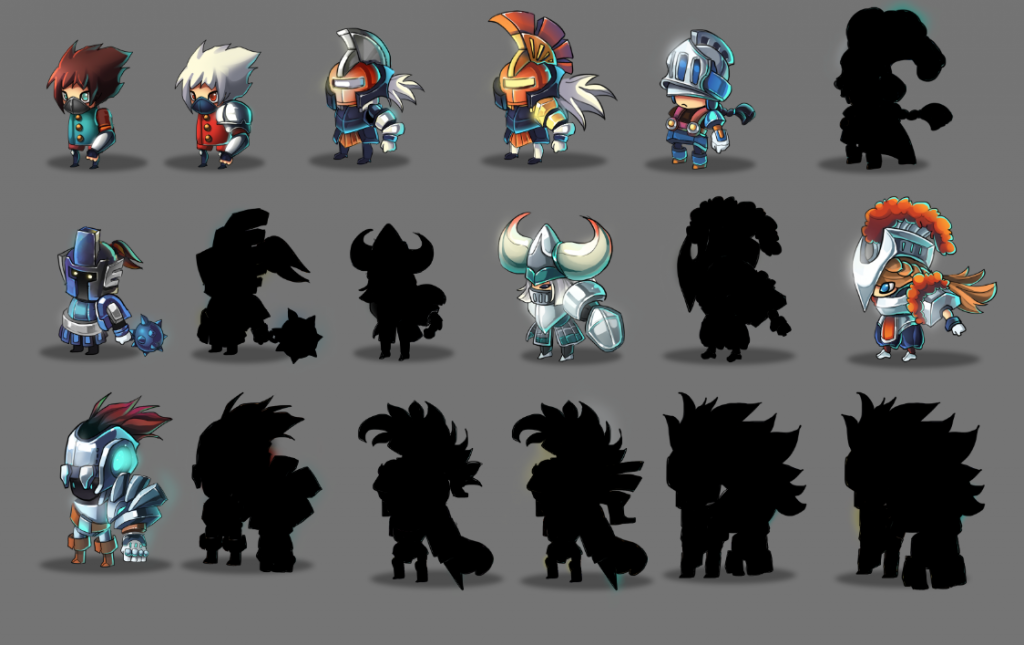 2. SORCERER
Hybrid magicians, who can deal long-ranged attack with high damage. They prefer to stay away from enemies and cast spells from a distance with their splendidly decorated staffs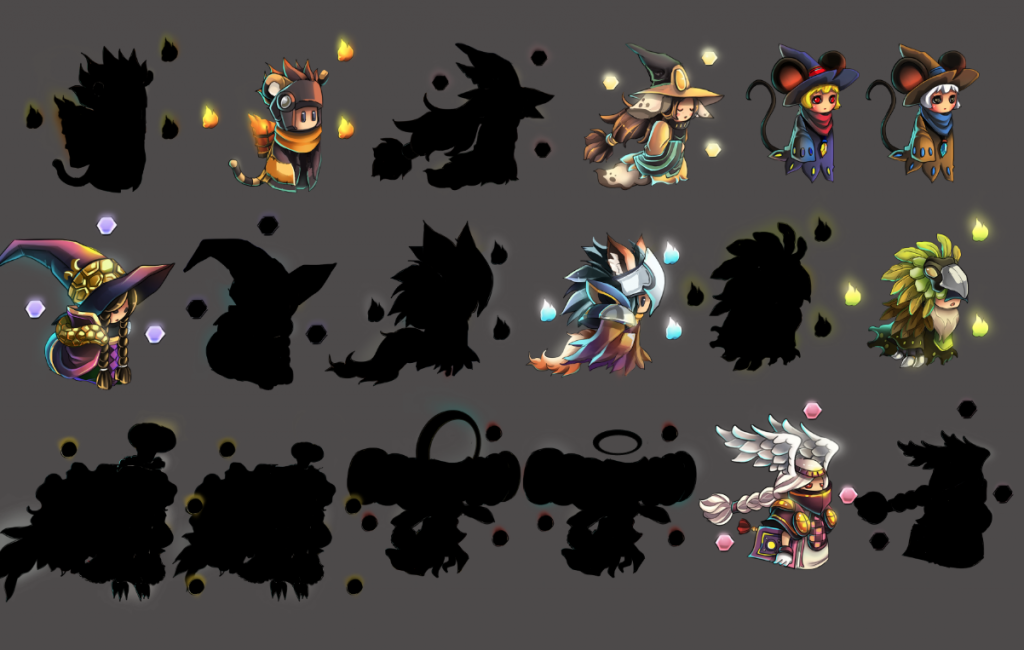 3. TITAN
Titan is the ultimate frontline AOE class delivering huge damaged attacks and able to defeat a long range of enemies with plenty special types of effect made out of natural blessings from Wood, Water, Metal, Fire, Earth, Dark, Light element and more in future.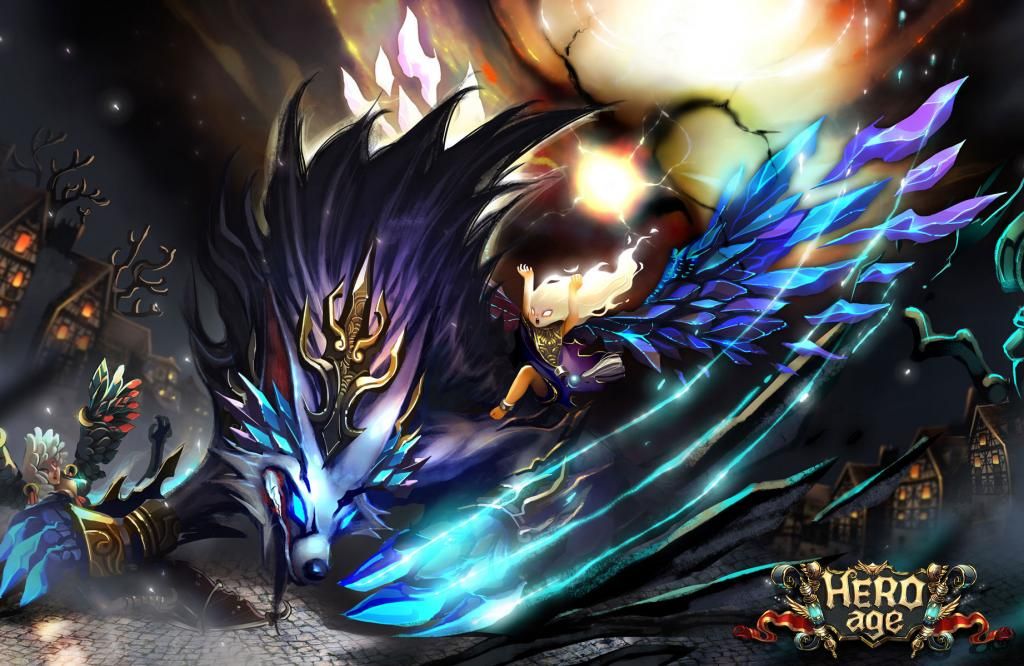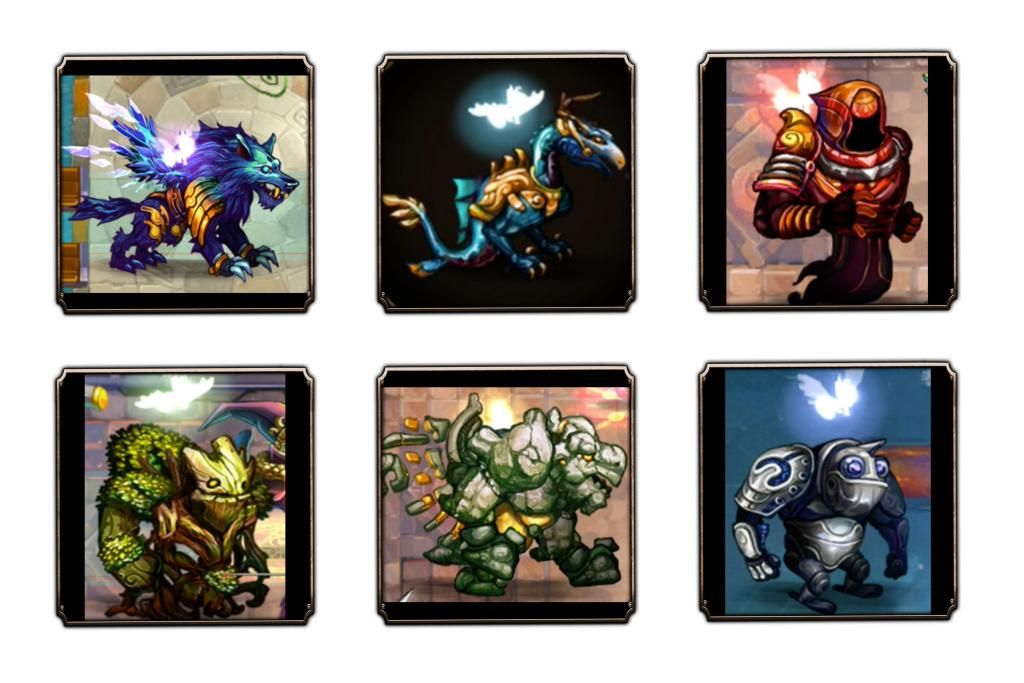 Let's see the enemies
In Hero Age, you will have to face up with various kinds of monster, each of them is inspired by many mythical creatures of ancient cultures.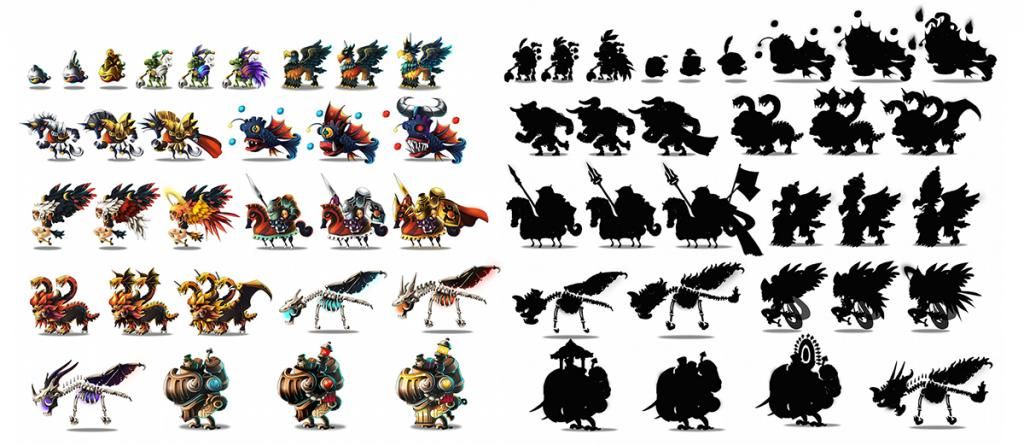 Boring?
Ok, it's seem too old-school for a RTS game today
What if we put it a deeper system for each Unit.
Just like Role Playing Game (RPG), in Hero Age, you can customize each warrior in many ways.
WEAPON AND ARMOR
Hero Age support a huge arsenal of weapons and armor, that classified along Heroes' classes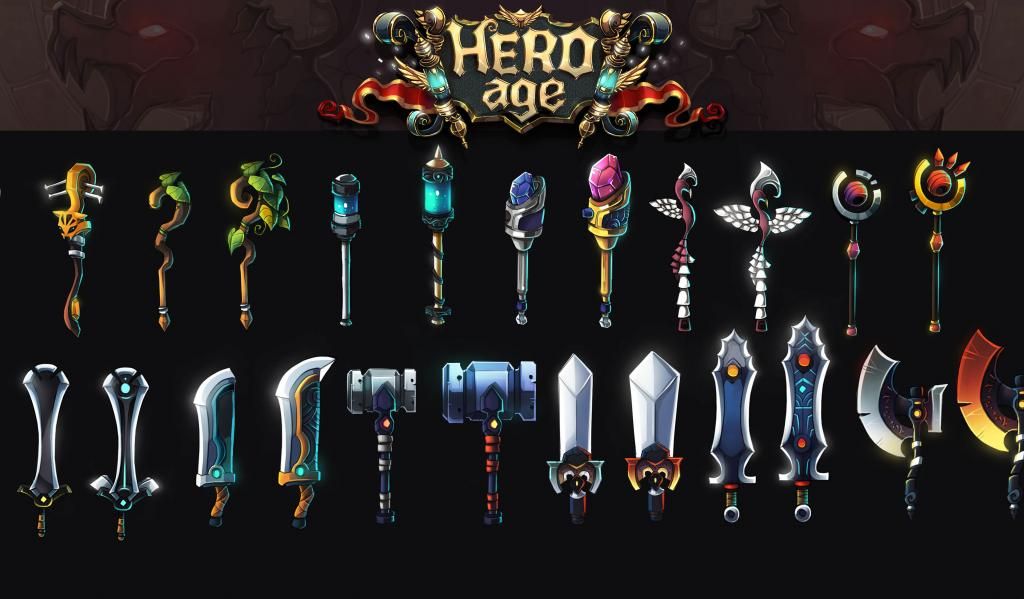 Each of the weapons and armors has own status points that embody for their quantity, which ranked according to rarity rate: Normal, Fine, Rare, SRare, and Legend.
WEAPON ELEMENTS
Along with rarity rate rank, the Hero Age's weapon system also provide you weapons with totally different elements, that have side effects:
Stun: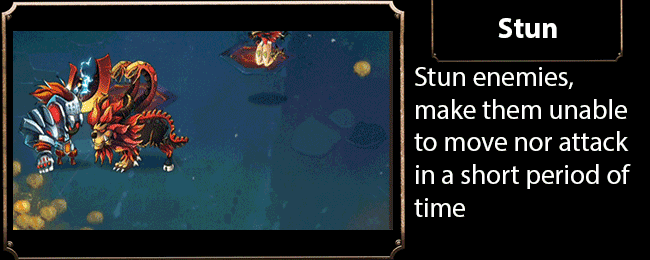 Fire: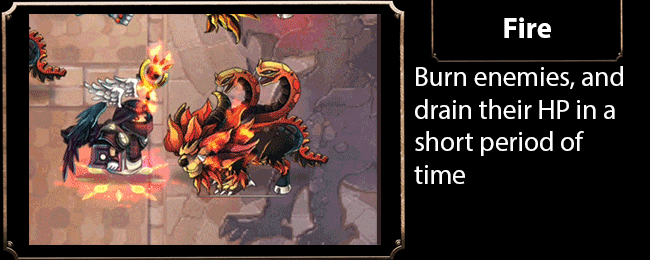 Mud: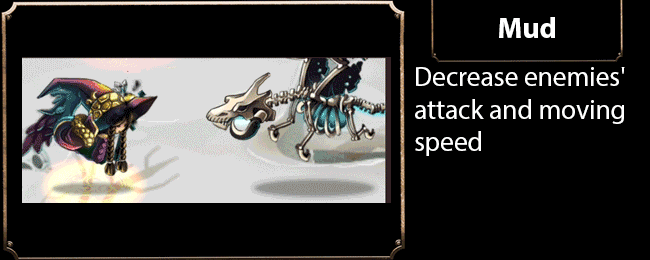 Steal: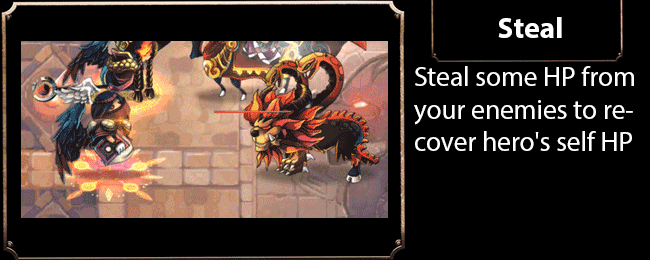 AOE:
Make AOE damage on some range in a row
Critical: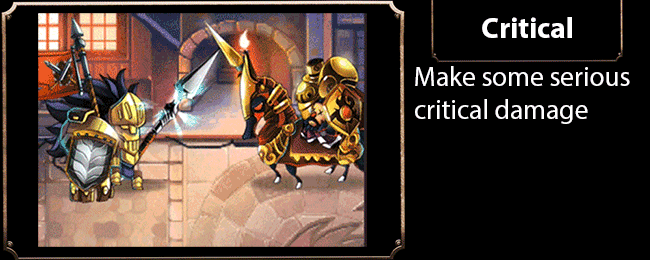 Let's create your own unique style of Hero team
BATTLE SPELL
Not only just drag and drop your heroes on lanes and watch them fight, you also can join in and help your heroes by using Spells.
Each has offensive and defensive purpose quite clearly. Making a whole new interesting style of using Spells combine with Heroes is all up to your creativity.
Some spells:
The Spells as well as the heroes also can be level up
Ok guys, that is some core features of Hero Age, we will post more excited contents later on, stay tuned !
We are welcome every feedbacks and suggestions. It's really help us for further polishing and complete this game in the highest quality that we can enjoy to play.
---
GOYA GO GURU!
Wanna keep in touch with a young and passionate indie game team? Here we are
https://www.facebook.com/goyagames
https://twitter.com/GoyaGames
---
Last edited by GoyaStudio; 02-28-2015 at

03:12 AM

.