Chameleon Run (by Hyperbolic Magnetism)
---
Hello everyone. I'm happy to announce my newest game called:
Chameleon Run
http://www.chameleonrun.com
Chameleon Run is fast skill-based auto move 3D platformer where you can jump and switch colour of your character.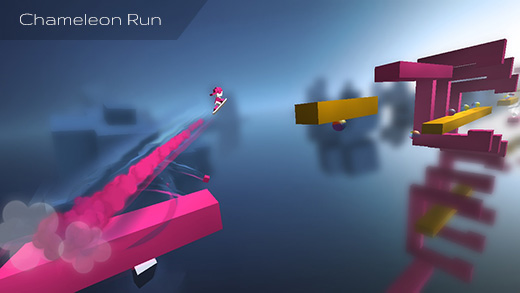 The jumping is slightly different from what you have seen before. New stunts like head-jump, jump-from-nowhere or double-long-jump are now possible.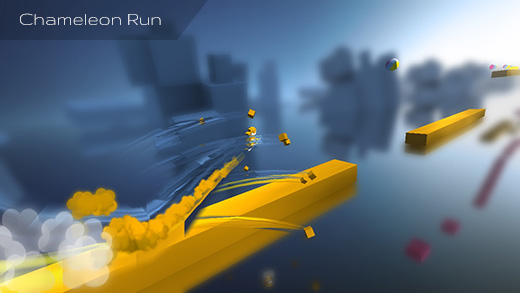 Colour changing mechanic together with unique jumping creates very challenging mind-bending situations.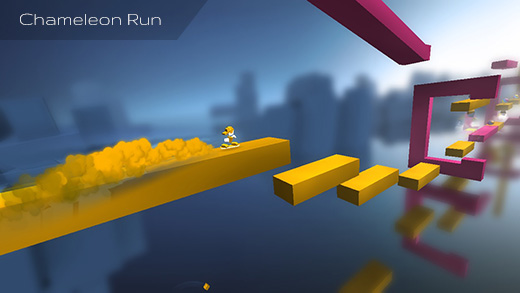 Coming out mid-2015.