Icarus-X: Tides of Fire - Roguelike/Diablo SHMUP by The Quadsphere
---
Hello TA,
I'm super proud to announce the sequel to Icarus-X coming to iPad this spring
This time it comes with a Roguelike/Diablo twist: leveling, loot, skill trees and a perma-death mode.
And for those who hate lifebars in their shmups, a traditional 1-bullet-death Arcade mode is there too!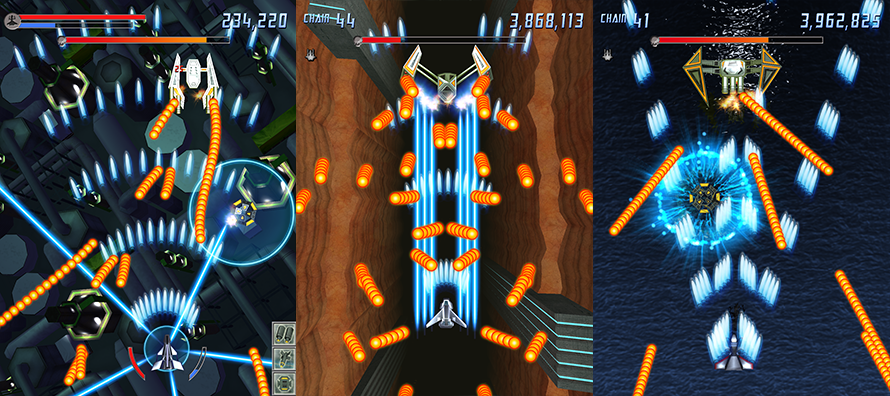 CAMPAIGN MODE
Choose from 3 ship classes, gain experience up to level 30, loot randomly generated weapons, shields and mods from your enemies and carefully spend points in non-resetable skill trees.
Make your own challenge: overwhelm lower level enemies with devastating firepower, min-max your ship's stats to quickly farm a specific chapter for rare loot, or bite all that you can chew and risk losing it all in hardcore mode.
Randomly generated enemy waves
3 sub-modes: Casual (no death penalty), Normal and Hardcore (perma-death)
3 ship classes: Fighter, Cruiser and Destroyer
30 levels of ship experience
15+ stats to min-max, such as Critical Damage, Armor, Shield Regeneration, Hitbox Size and more
3 skill trees (Attack, Defense and Technology)
Evolutive special powers
Billions of randomly generated items with 4 quality tiers and according rarity
4 tiers of difficulty
World ranking
ARCADE MODE
1 bullet death: no life bars or shield shenanigans
Chain scoring: combos increase your score multiplier
1CC scoring: you can continue when out of lives but your score and chain will reset
In-game power-ups
COMMON FEATURES
Replays
Leaderboards
Achievements
Original soundtrack
You can find plenty of screenshots and a couple gameplay videos (Trailer still to come!) on the website:
www.icarus-x.com
Your feedback is much appreciated!
---
Last edited by TheQuadsphere; 03-16-2015 at

11:53 AM

.