Bird of Light-The ways are many (3D+2D Puzzle platforming)
---
Hi!
We are Roach Interactive, and our I'm here to announce our new game,
Bird of Light
. We love action and puzzle games, and wanted to combine these two genres in a single game.
We're looking for some help beta testing, so please tell us in the comments or email us at rahul@roach-interactive.com
The game will be Free-to-Play.
Here is the trailer:
Bird of light is our newest labor of love; it has been three years in the making, but in production since May 2014. You can read more about the production process on our development blog.
Bird of Light blends grid-and-tile based 2D puzzles with traditional 3D twitch swipe-and turn running and jumping.
A challenging game that tests the players' logic, memory and skill,
the design of the game allows players to come up with multiple solutions for levels.
The game also features interactive story panels that can be unlocked as the game is played
Some other features:
> Sharp and intuitive controls form the core of the game.
> Unlockable tiles with additional functionality
> 21 handcrafted levels with multiple solutions
> Subjective difficulty to accomodate players with different skill levels
> Medals (Achievements) and Gamecenter leaderboards
> Rich low-poly 3D environments and all-original art
> A hidden story that reveals itself through interactive scenes
> Custom music score
Some screenshots: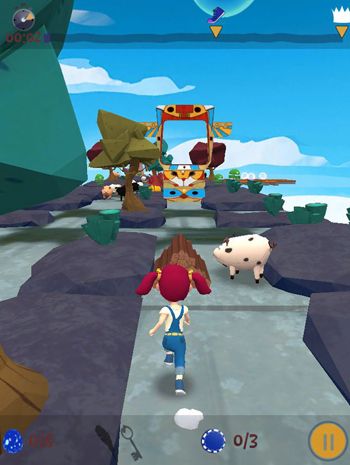 Thank you all for reading....if you want to keep up with updates, here's our Facebook page:
https://www.facebook.com/birdoflight/
---
Last edited by Roach; 11-03-2015 at

01:40 PM

. Reason: The game name, all the art and the trailer has changed!!