[Soft Launch NZ/AU/CA] Star Empire (by Hardscore Games UG)
---


Star Empire
Hardscore Games UG (haftungsbeschränkt)
Genres: Games Action Strategy
GAME CENTER ENABLED
Free
Quote:
..::: Let's go, Captain! :::..
Get ready to turn the tide in the battle for the universe! Captain your plucky ship, battle real players and free sectors enslaved to the Core Empire in exciting battles!
Expand, upgrade and unlock technology to create the most feared ship in the galaxy. Add weapons, shields and expand your resources to advance through the galaxy!
.*:*:*: GAME FEATURES :*:*:*.
***** Stunning 3D graphics
***** Amazing and intense combat
***** Play against real players in the battle to control the galaxy
***** Huge array of weapons and tactics to choose from
***** Save the Galaxy from the evil Core Empire
Set off on your journey across the Galaxy now and help the Galactic Defenders in their mission to overthrow the evil Core Empire and Emperor Titanfist! With help from Liz, your operator, you will customize your ship to become the most feared ship in the battlefield of space.
Collect and gather precious coins, titanium and uranium to build and upgrade your ship with new and more powerful weapons. Manage technology and weapon research for your ship to bring the Core Empire to its knees.
Blow away enemies with an array of epic weapons while you divide your loyal crew members between attack and defense areas of your ship to triumph against even the strongest Core Empire battlecruiser!
..::: Let's go, Captain! :::..
We love to hear from our players. You can get in touch with us at
feedback@hardscoregames.com
Star Empire is FREE2PLAY and requires an internet connection to play.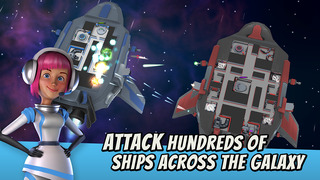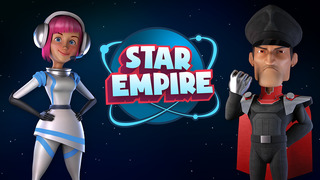 Supported Devices
:
iPhone4S
iPad2Wifi
iPodTouchSixthGen
iPodTouchFifthGen
iPhone6
iPadMini4G
iPadFourthGen
iPhone6Plus
iPadFourthGen4G
iPadMini
iPadThirdGen4G
iPadThirdGen
iPad23G
iPhone5s
iPhone5c
iPhone5
Minimum iOS Version
: iOS 8.0
Download Size
: 105.6MB
---
Everyone's favorite chamber of death, doom and decomposition.